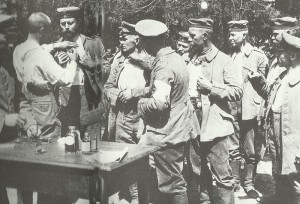 Diary for Tuesday, April 20, 1915:
Eastern Front
Austrian High Command estimate 1,001,000 Austro­-Germans (11 armies) fighting 1,540,000 Russians on 720­-mile front.
Western Front
Flanders: Gas shells test­fired at Hill 60 by German Fourth Army. 'Hate shoot' on Ypres kills and expels civilians.
BEF now 18 infantry (1 Canadian, 2 Indian) and 5 cavalry divisions (2 Indian) strong and holding 36 miles (ca. 58 km) of front line.
Lorraine: Germans recapture Embermenil.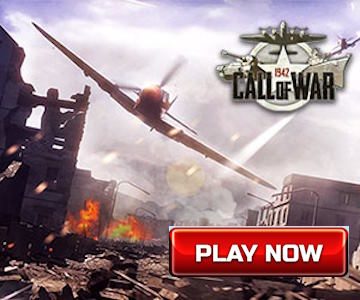 Middle East
Armenia: Kazim Bey besieges Van (1,300 armed Armenians defend against 30,000 Turks).
African Fronts
Uganda: 14 Germans blow up a bridge on Uganda Railway (line again cut on April 27).
Neutrals
USA: President Wilson declares hopes of restoring peace.
Home Fronts
Britain: Asquith speech in Newcastle denies shell shortage. Lloyd George does the same next day.