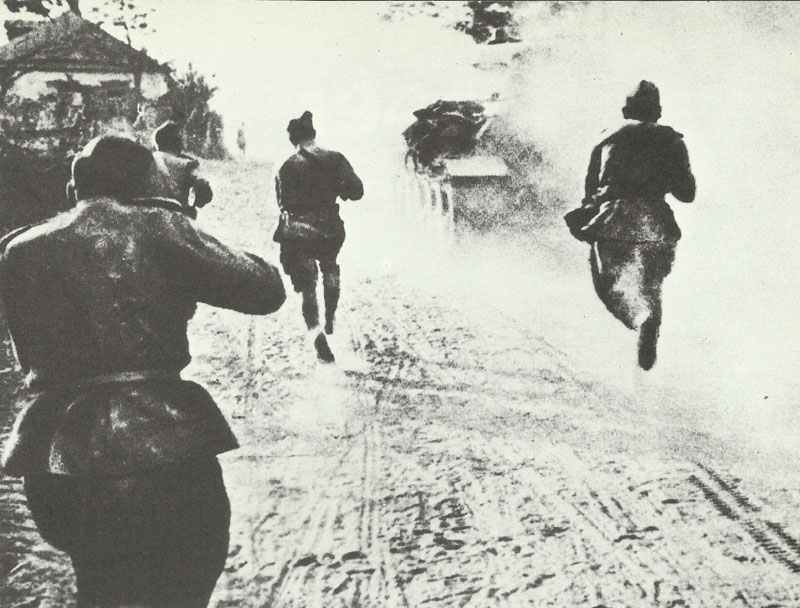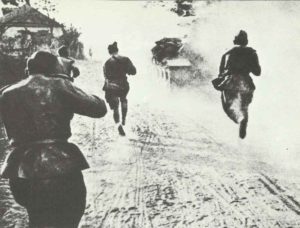 WW2 War Diary for Friday, June 23, 1944:
Sea War
Channel: British MTBs virtually destroy German convoy near Cherbourg.
Eastern Front
Central Sector: GREAT RUSSIAN OFFENSIVE IN BYELORUSSIA.
Northern Sector: Russian Marines land behind Finnish lines north of lake Ladoga. Colonel-General Dietl, commander of German forces on Arctic front, killed in air crash; aged 54.
[tableX caption="Byelorussia: Opposing Forces" colwidth="40|30|30″ colalign="left|center|center"]
, Russian, Germans
Soldiers, "1,200,000 (124 divisions)", 63 divisions
Guns and mortars, "31,000", "10,000"
Tanks and assault guns, "5,200", 900
Planes, "6,000", "1,300"
[/tableX]