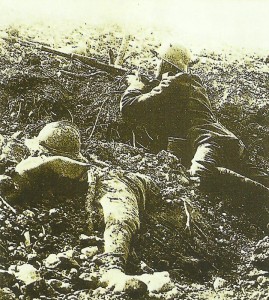 Diary for Wednesday, March 8, 1916:
Western Front
Verdun: Germans repulsed at Fort Vaux. Crazy French regiments bayonet charge restores west bank line by retaking Bois des Corbeaux after 2 1/2-mile German advance.
Middle East
Turkey: Enver Pasha returns to Constantinople from Syria and Palestine inspection.
Mesopo­tamia – Battle of Dujaila Redoubt (until March 9): Aylmer surprises Turks but muddles belated attack, loses 3,474 men (1,285 Turk casualties).
Persia: Russians occupy Sennah.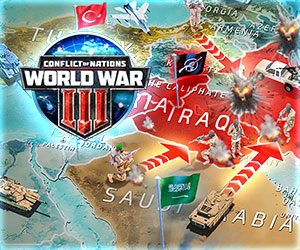 Politics
Mexico: German ambassador Eckhardt recommends Swedish diplomat for Crown Order 2nd Class for sending German Washington cables to Berlin. Royal Navy Room 40 intercept and realize significance during May.