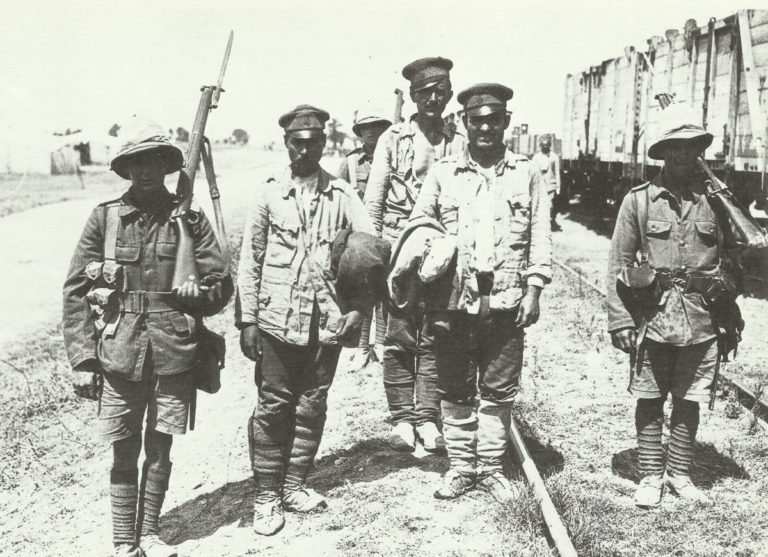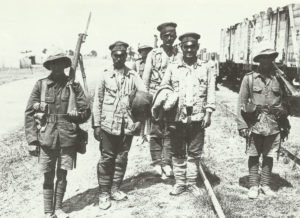 World War One Diary for Sunday, October 14, 1917:
Southern Fronts
Salonika: British 27th Division (47 casualties) recaptures Homondos (night October 13-14) village with 153 Bulgars (79 killed) and 3 MGs and occupies two villages to cover taking up of 'winter line' in Struma valley.
Isonzo: Badoglio moved to XXVII Corps in path of imminent Austro-German offensive.
Eastern Front
Oesel: Russians cut off in southwest Svorbe peninsula. Germans advance along it and bar escape to Moon island on October 15, secure island on October 16 with 10,000 PoWs and 50 guns.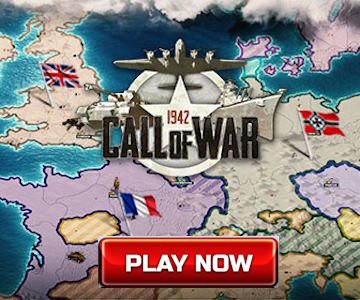 Sea War
Baltic: 4 German battleships silence Zorel battery on south point of Oesel (Russians blow up the four 12-inch guns). 13 German destroyers enter Soelo Sound and, covered by battleship, sink Russian destroyer Grom (of 4 and gunboat engaged).