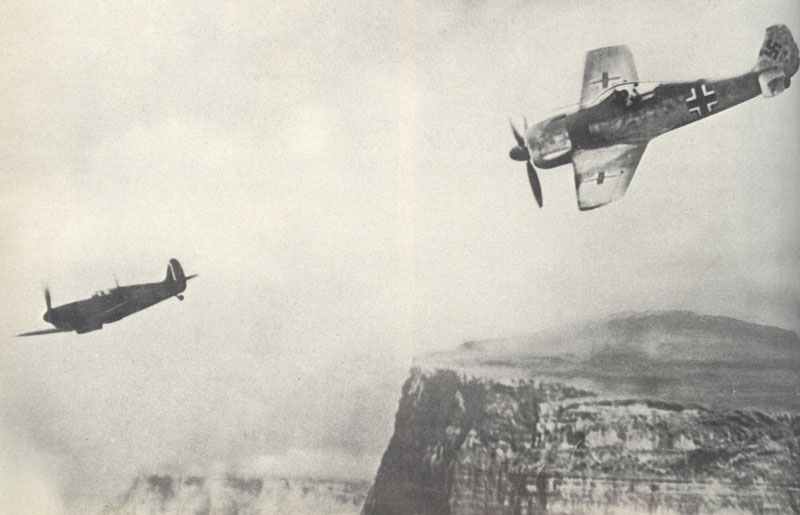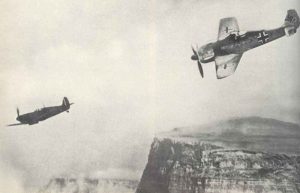 Second World War Diary for Saturday, September 27, 1941:
Air War
Western Europe: Blenheim bombers, escorted by Spitfire V fighters, bomb Amiens rail junction; 21 German and 13 British fighters shot down. Losses of British Blenheim bombers not known. Debut of German Focke-Wulf Fw 190 A fighter.
Sea War
Mediterranean: Battleship HMS Nelson damaged by Italian aircraft torpedo south of Sardinia.