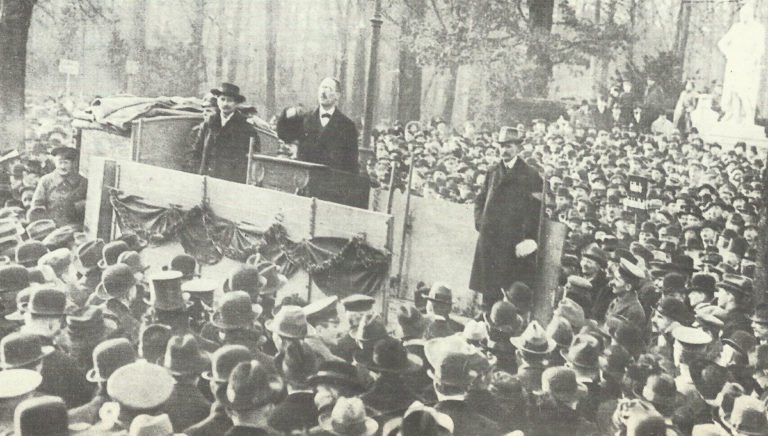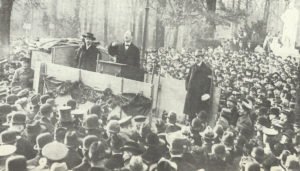 World War One Diary for Sunday, January 5, 1919:
Germany: Spartacist revolutionary workers rise vs Government which they declare deposed at Berlin; 700,000 said to be in protest demo over Government's dismissal of left-wing Berlin police chief (January 2), but garrison and sailors not won round and under 1,000 Spartactists are armed there (until January 13) and at Munich, Stuttgart, Dresden and Essen. German Army and Freikorps kill estimated 1,000. Munich locksmith Anton Drexler founds German Workers' (future Nazi) Party.
Poland: Prince Sapieha's Warsaw coup crushed.
Western Russia: Red West Army occupies Vilna and advances father West on January 11.