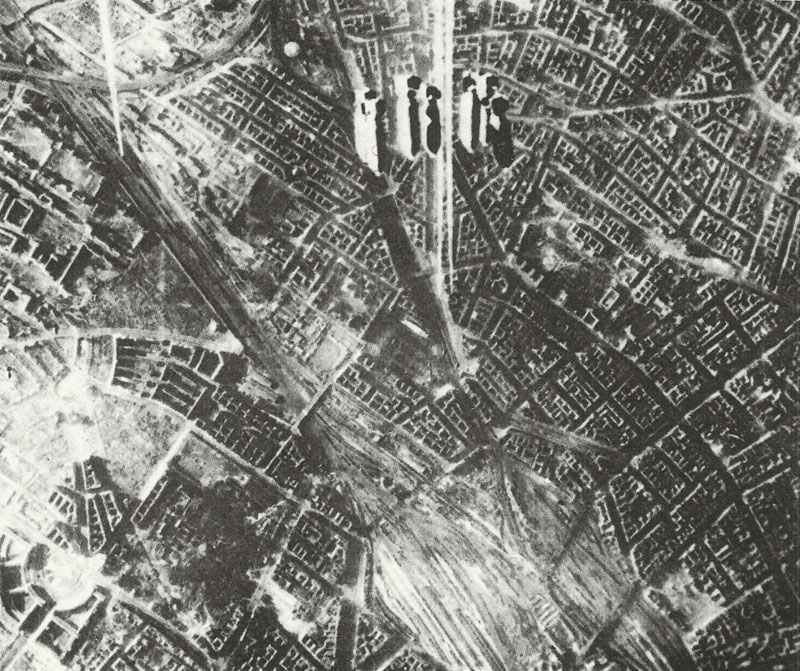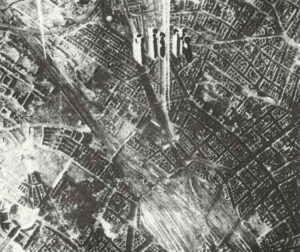 WW2 War Diary for Monday, March 6, 1944:
Air War
Germany – FIRST MAJOR ALLIED DAYLIGHT RAID ON BERLIN: 730 B-17 Flying Fortress and B-24 Liberators of 8th AF (69 lost) bomb city and nearby Erkner ball-bearing works (1,500t bombs). 796 escorting P-38 Lightnings, P-47 Thunderbolts and P-51 Mustangs (11 lost), plus 2 RAF Mustang squadrons. US aircraft fight running battles with German interceptors (18 lost) from Dutch coast to Berlin; heavy flak over target.
Western Europe: Halifax bombers raid Trappes marshalling yards on Paris-Brittany line.