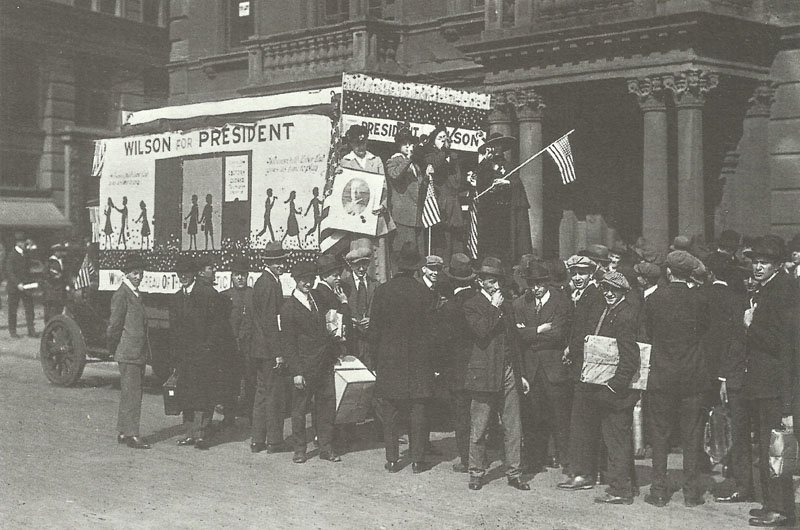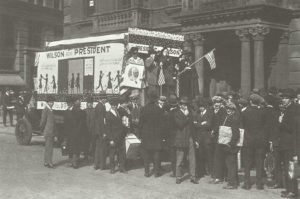 World War One Diary for Tuesday, November 7, 1916:
Neutrals
USA: WILSON RE-ELECTED PRESIDENT. Jeanette Rankin (Montana) first Congress-woman.
Greece: Admiral Fournet seizes Salamis naval arsenal, sees King on November 9.
Western Front
Battle of the Somme: British gain ground east of Butte de Warlencourt and repulse night counter-attack at Beaumont Hamel. French capture Ablaincourt and Pressoir south of Somme, repulse German counter-attacks on November 12, 14 and 15.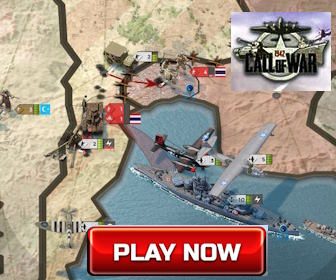 Eastern Front
Transylvania: Falkenhayn repulsed in Tolgyes Pass (northern) sector but drives beyond Vulcan and Predeal Passes. His Group Kraftt captures Sardoui 16 miles south of Rotenturm Pass (November 8).
Politics
Germany: Bethmann tells Burian German war aims, latter calls them impossible (November 15).