The Serbian Army in World War One from 1914 to 1918.
Uniforms, organization, leaders, strength, casualties and the army of Montenegro.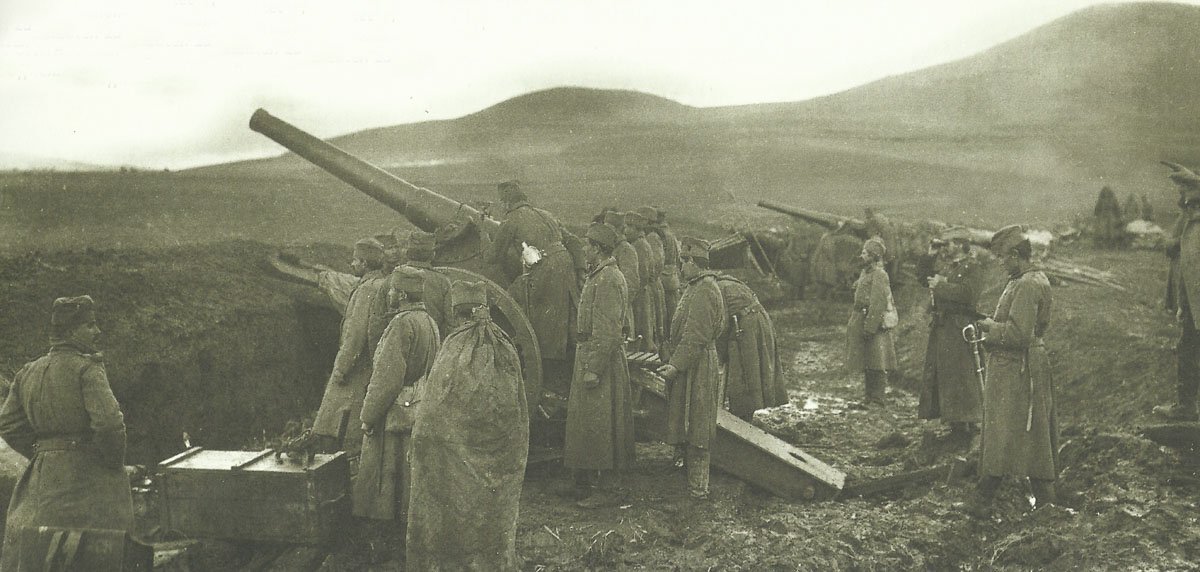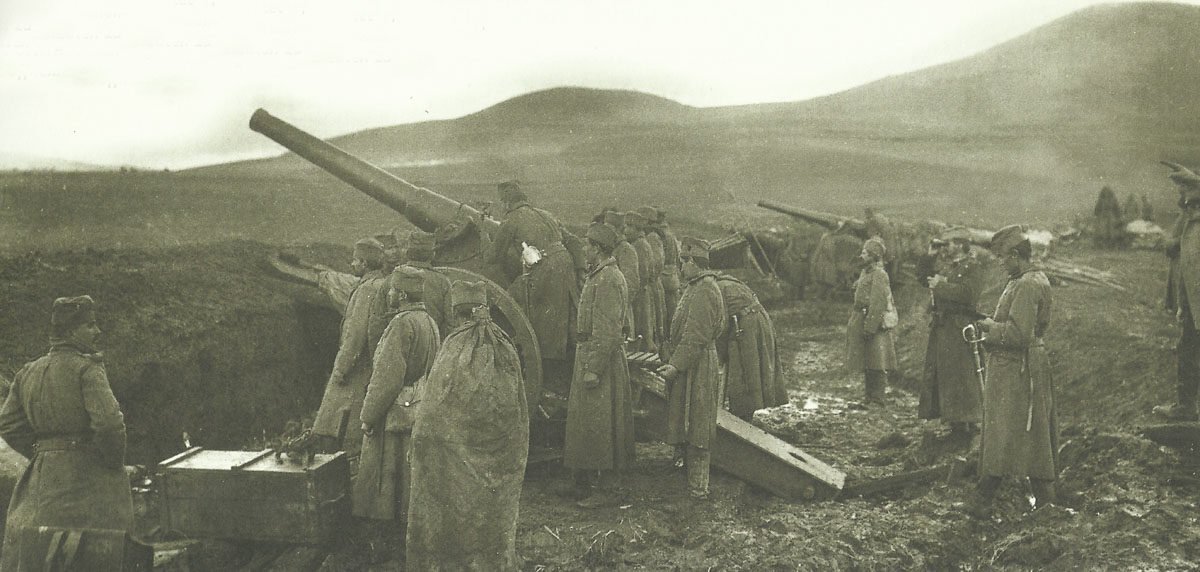 Austro-Hungary declared war on Serbia on 28 July 1914.
Serbian Army
Although Russia went to war to rescue Serbia, the Serbian army, under Marshal Putnik, 190,000 men strong, organized in three armies each little stronger than an Austrian corps, was in grave danger of being overwhelmed before help could become effective. Leaving delaying detachments on the frontier, it assembled in north Serbia, ready to deploy wherever the attack came.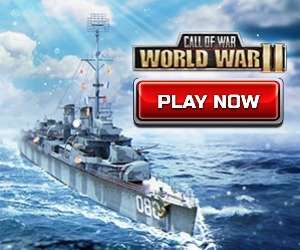 It had fought in the bitter Balkan Wars of 1912 and 1913. Its men were seasoned, inspired by fierce patriotism, and looked back undaunted on generations of relentless warfare. The prospect of engaging it in its native mountains might have given pause to better soldiers than the Austrian generals Conrad and Potiorek.
Serbian uniforms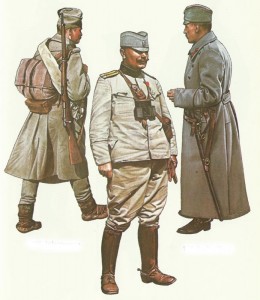 In 1914 a new olive greenish-grey service uniform began to be issued, but by the outbreak of war only the first Ban had received it. The second Ban wore the colored peace-time uniforms that had belonged to the first Ban, and the third Ban wore civilian clothes or national dress.
The 1912 uniform consisted of a stiff kepi for officers with brown leather peak and chin strap, and piping around the crown. On the front was worn an oval enamel cockade in the national colors – white, blue and red. Other ranks had a side cap in similar cut to the kepi but without a peak or cockade.
The tunic was single-breasted with stand collar (in colored velvet for officers), fly-front, breast and side pockets with three-pointed flaps, and round piped cuffs. Other ranks had matching shoulder straps with a roll on the right one. Other ranks wore loose breeches which were tight from knee to ankle, with low marching boots or Opanki. Officers had piped breeches which were worn with either black riding boots, or brown ankle boots and leather gaiters. Generals had scarlet Lampassen. The other ranks' greatcoat was double-breasted with large fall collar and two rows of six buttons, side pockets, turn-back cuffs and half-belt. It was worn with collar patches in the arm color.
Normally II Ban did not receive a uniform, unless it received obsolete colored ones. Attempts were made to issue each man with at least a side cap and greatcoat.
III Ban wore civilian clothes in National dress, with a side cap in blue for infantry, red for cavalry, and black for medical personnel.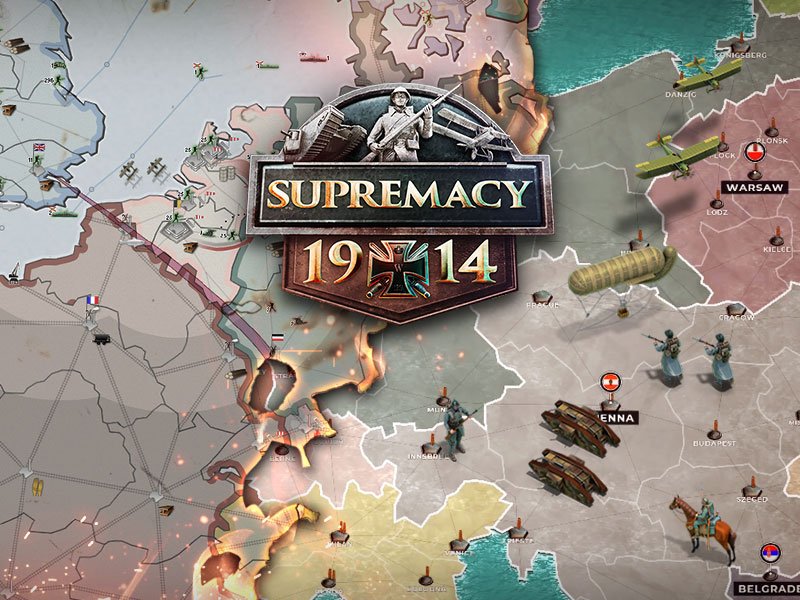 In 1916 the reconstituted Serbian Army in Salonika was issued with both British khaki and French horizon-blue uniforms, and equipment including the French 'Adrian' helmet with stamped coat of arms of Serbia on the front.
---
SERBIA (July 28, 1914 – November 3, 1918)
Soldiers available on mobilization = 330,000
Army strength during the war = 1,001,000
KIA Military = 50,000
Wounded Military = 134,000
Civilian losses (Serbia and Austria together) = 1,000,000
---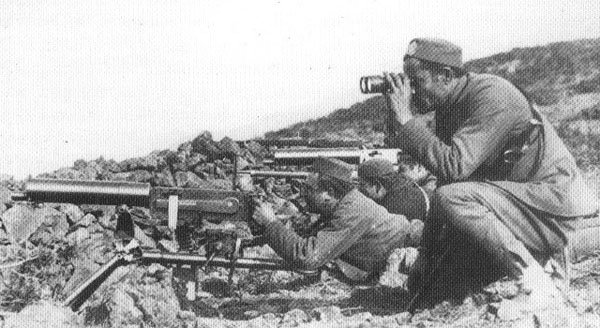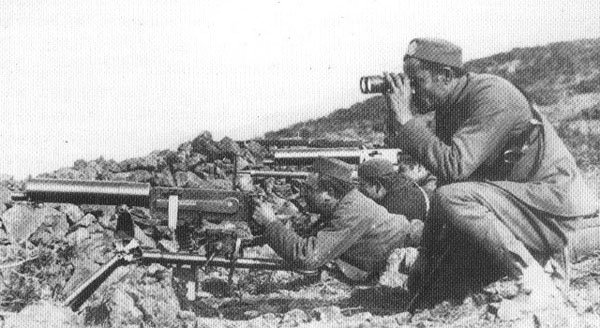 Montenegro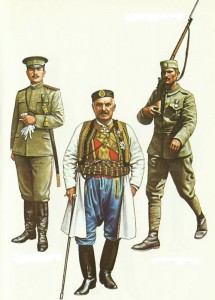 Montenegro entered the war on the Serbian side on August 4, 1914, but after fighting Germans, Austrians and Bulgarians, its 40,000 strong and largely irregular army was forced to surrender on January 25, 1916.
---
References and literature
History of World War I (AJP Taylos, S.L. Mayer)
Army Uniforms of World War I (Andrew Mollo, Pierre Turner)
Armies in the Balkans 1914-18 (Nigel Thomas, Dusan Babac)
Armies of the Balkan Wars 1912-13 (Philip S. Jowtt)
---