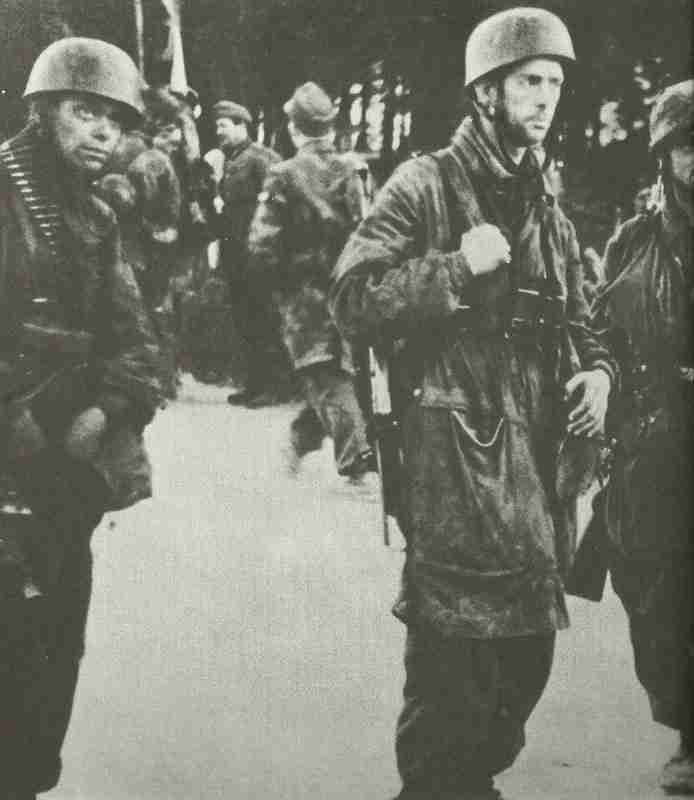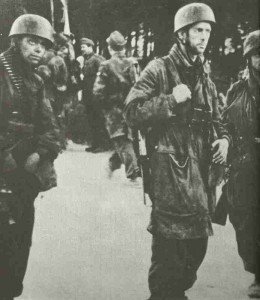 WW2 War Diary for Tuesday, September 26, 1944:
Russian Front
The Central Front stabilizes along line of Rivers Narew and Vistula. Russians have advanced 604 km since June 23 and virtually annihilated 25 divisions of German Army Group Centre.
Home Fronts
Britain: German cross­-Channel guns carry out furious bombardment of Dover; shell strikes hostel, killing 49.
Air War
Europe: 3,500 t. bombs dropped by RAF on Calais and Cap Gris Nez batteries.
Western Front
Allied salient around Eindhoven widened east of river Maas.
Italy
British 8th Army begins crossing river Uso (ancient Rubicon).