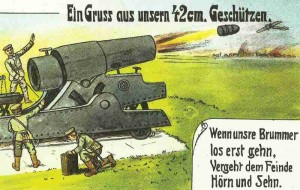 War Diary of World War One for Monday, September 28, 1914:
Western Front
Belgium: Germans take Malines. German super-heavy howitzers bombard Forts Waelhem and Wavre-Ste Catherine, outer ring of Antwerp, both suffer magazine explosions.
Eastern Front
Poland: New German Ninth Army (Hindenburg) attacks from near Cracow to aid Austrians.
Carpathians: ­Russians seize Dukla and Uzsok Passes and Krosno; cavalry raid into Hungary.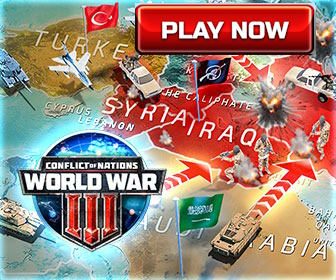 Southern Fronts
Bosnia: Serbs occupy Vlasenica 40 miles (ca. 64 km) from Sarajevo, but driven back to railway by October 4.
Sea War
South America: Cradock searches Magellan Straits for Spee.
Politics
USA: President Wilson's note to Britain stresses blockade's evil effects on US public opinion.
Home Fronts
Russia: Shell production 35,000 pieces per month, expenditure 45,000 pieces per day. A 2 million shell order is reduced to 800,000 for September.