German short-range coastal submarines originally intended to be transported by rail to their area of operations.
History, development, service, specifications, pictures and model.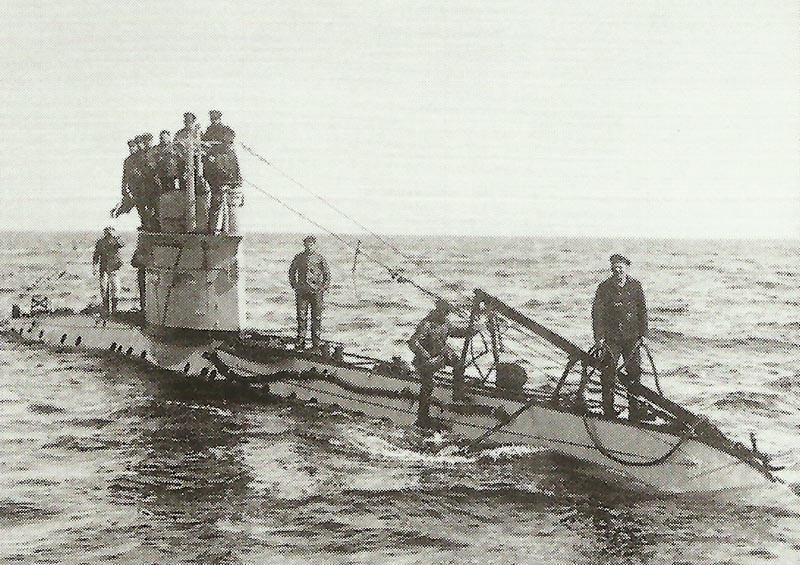 UB class
Type: Coastal submarines.
History
The UB classes were coastal sub­marines which stemmed initially from a requirement for a boat of limited performance that could be transported by rail to its area of operations. Though the hull would need to be divided into three main sections to achieve this, the major restriction was on diameter. For this reason, the initial 17 boats com­pleted in 1915 (and later designated the 'UB I' class) were single-hulled, with diving, trimming and fuel tanks inboard. They were also single­-screwed and, with the diesel in the unreliable early days of its develop­ment, this proved a mechanical draw­back.
Sections were round, flattening forward to an ellipse to allow two 450­mm (17.7-in) tubes to be carried side by side. As there was space for only two spare torpedoes, the lack of a proper deck gun was a real limitation, but those operating from Bruges (fol­lowing assembly at Antwerp) were a nuisance off the British east coast, par­ticularly to the fishing fleet, at that time composed mainly of sailing craft.
Several operated from Pola on the Adriatic, and one of these, von Heim­burg's UB-14, sank the troop transport Royal Edward near Kos in August 1915 with the loss of almost 1,000 lives. In the November he sank also the British sub­marine E20, which was keeping a com­promised rendezvous.
Though the 'UB Is' met their de­signed aims, they inevitably proved inadequate with the war stalemated on land and, therefore, becoming of grea­ter importance at sea. Their 1915-1916 fol­low-ons, the 'UB II' class boats, were therefore considerably enlarged to allow for twin-screw propulsion, together with greater power and range. As there was no longer any prospect of rail transportation, they could be given saddle-tanks, the dou­ble-hulled construction allowing some tanks to be carried outboard, thus in­creasing space within. This in turn permitted two 500-mm (19.7-in) tubes to be carried forward, vertically dis­posed, together with four reloads. A 50-mm (1.97-in) deck gun and a radio installation were also fitted in the class, which ran to 30 boats (UB-18 to UB-47).
Beginning in 1917, the first of 85 'UB III' class boats (UB-48 to UB-132) came into service. Compared with the 263/292 tons of the 'UB IIs', these were of 516/651 tons and large enough for unres­tricted operations around the whole of Britain. With five tubes and an 88-mm (3.46-in) gun, they were comparable in size to earlier sea-going U-boats.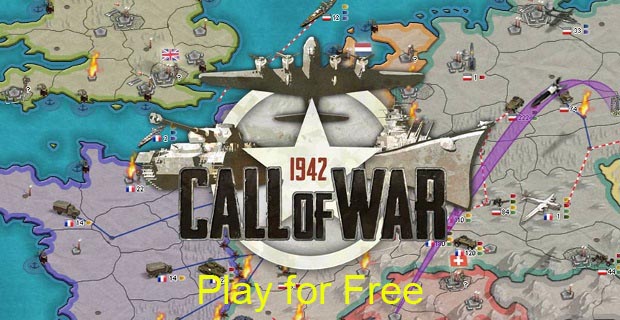 Eight 'UB Is' became war losses, as did 21 'UB IIs' and 40 'UB IIIs'.
---
Specifications 'UB I' class
Specifications:

| UB I class | specification |
| --- | --- |
| Displacement surfaced | 127 tons |
| Displacement dived | 142 tons |
| Dimensions length | 28.10 m (92 ft 2.5 in) |
| Dimensions beam | 2.97 m (9 ft 9 in) |
| Dimensions draught | 2.90 m (9 ft 6 in) |
| Propulsion | 1 x diesel engine 44.7 kW (60 bhp), 1 x electric motor 89.5 kW (120 hp) |
| Shaft | 1 |
| Speed surfaced | 6.5 kts |
| Speed dived | 5.5 kts |
| Range surfaced | 3,000 km (1,864 miles) at 5 kts |
| Range dived | 85 km (53 miles) at 4 kts |
| Armament | 2 x 450-mm (17.7 in) torpedo tubes |
| Torpedoes | 4 |
| Secondary armament | 1 x machine-gun |
| Complement | 14 |
| Laid down and comissioned | Jan-April 1915 |
| Construction time | 75 days |
| Total production figure | 17 boats |
---
References and literature
Kriegsschiffe von 1900 bis heute – Technik und Einsatz (Buch und Zeit Verlagsgesellschaft)
Jane's Fighting Ships of Word War I
The Illustrated Encyclopedia of Weapons of World War I (Chris Bishop)
An Illustrated History of the Weapons of World War One (Ian Westwell)
---