British two-seater fighter Royal Aircraft Factory F.E.2 from World War One.
History, development, service, specifications, pictures and model.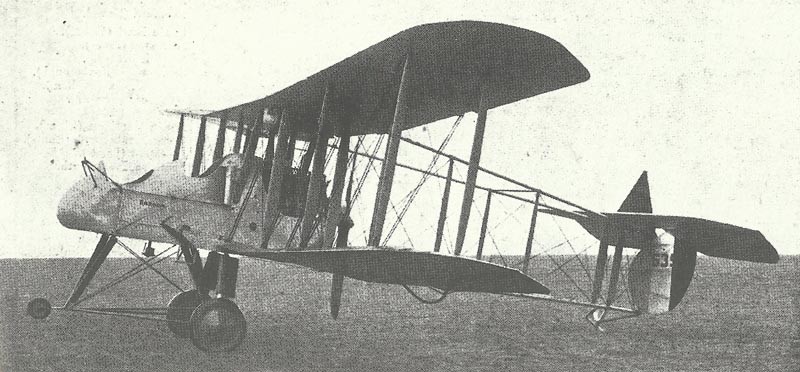 Royal Aircraft Factory F.E.2b and F.E.2d
Type: two-seater fighter (later night-bomber).
History:
Had it been achievable to have the F.E.2b to come sooner into action, it really is debatable that the Fokker Eindecker fighters wouldn't have gained the supremacy that they performed.
The initial F.E.2a (No.2864) had been most likely developed in the summer of 1914; a first order of 12 were requested from the Royal Aircraft Factory, the pioneer flying on 26 January 1915.
A 2-seat pusher, this plane was operated by a 100 h.p. Green power plant, in order to improve pro­duction and maintenance got similar outer wing parts to the B.E.2c.
The Green power plant turned out unsatis­factory, and all planes were sub­sequently transformed to receive the 120 h.p. Beardmore, initial flying using this power plant on 16 March 1915.
First production aircraft were finish in May, arriving in France afterwards that month with No.6 Squad­ron Royal Flying Corps. Armament was made up of a forward-firing 0.303-inch Lewis machine-gun, on a portable installation in the front cockpit.
Manufacture of the F.E.2b, an improved and fairly uncomplicated model, started in the autumn of 1915, and these planes became operational at around the turn of 1915-16.
During the entire spring and summer of 1916 the F.E.2b flew and battled effectively, subsequent planes enjoying 160 h.p. Beardmore power plant.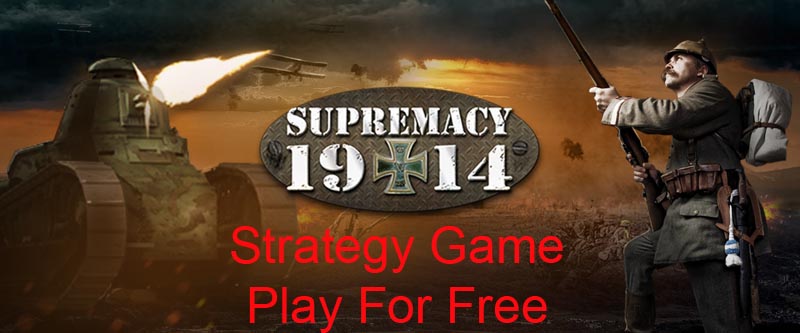 By the autumn they were outclassed as fighters by the new German Albatros single-seat fighters, and in November No. 18 Squadron intro­duced the F.E.2b to a different purpose; ­night bombing. For this it took 1 x 230 lb (ca. 104 kg) or 3 x 112 lb (ca. 51 kg) bombs.
Additional F.E.2b squadrons thereafter con­verted to the bombing duty, as well as new squadrons were also created with the objective, the initial being No. 100, which started bombing strikes in March 1917.
The model continued to be in action with Royal Flying Corps on the Western Front 'till the end of World War One, outfitting 16 squadrons and one flight.
5 Home Defense units had F.E.2bs, however its inadequate ceiling and rate of climb made it somewhat worthless as a night fighter.
A handful of F.E.2bs were utilized for ground strafing, using a 1­-pounder Vickers gun instead of the front Lewis.
In 1916 the Factory modified a pair of F.E.2bs into F.E.2cs, one of these finding the crew positions reversed to assist in night landings. This model wasn't produced, but the F.E.2c certification was used in 1918 to a few night bomber F.E.2bs having an identical crew layout.
From spring 1916 the operating F.E.2bs were accompanied by the superior F.E.2d in which a 250 h.p. Rolls-Royce Eagle power plant increased the speed to 94 m.p.h.
Public statistics suggest that one 1,939 F.E.2bs were assembled, but identified serial allocations just make up 1,480 of these. The F.E.2b was subcontracted to no less than 5 additional companies, main contri­butors being Boulton&Paul and G and J Weir.
300 F.E.2ds had been requested from Boulton&Paul, along with an additional 85 were produced by the Royal Aircraft Factory.

---
Specifications Royal Aircraft Factory F.E.2b
Specifications:

| F.E.2b | Specifications |
| --- | --- |
| Type | two-seater fighter (later night-bomber, night-fighter and ground-attack plane) |
| Accommodation | 2 |
| Powerplant | 120 (89-Kw) or 160 hp Beardmore water-cooled in-line piston engine |
| Span | 47 ft 9 in (14.55 m) |
| Length | 32 ft 3 in (9.83 m) |
| Height | 12 ft 7.5 in (3.85 m) |
| Wing area | 494.0 sq.ft (45.89 m²) |
| Weight empty | 1,993 lb (904 kg) |
| Take-off weight | 2,970 lb (1,347 kg) |
| Maximum speed | 80 mph (129 km/hr) at sea level; 90 mph (146 km/hr) with 160 hp |
| Climbing | ? |
| Service ceiling | 9,000 ft (2,745 m); 11,000 ft (3,353 m) with 160 hp |
| Endurance | 2 hr 30 min - 3 hr (c.180 miles) |
| Armament | initially 1 x 0.303-in (7.7mm) forward-firing Lewis machine-gun; but later a second Lewis gun between gunner and pilot added |
| External load | max bomb load of 350 lb (159 kg) |
| First flight | August 1913 |
| Production start | January 1915 |
| Service delivery | May 1915 (F.E.2d spring 1916) |
| Final delivery | probably October 1916 |
| Production figures | 1,480-1,939 F.E2b (c. 250-385 F.E.2d) |
---
References and literature
Jane's Fighting Aircraft of World War I
Aircraft of World War I 1914-1918 (Jack Herris, Bob Pearson)
Technik und Einsatz der Kampfflugzeuge vom 1. Weltkrieg bis heute (Ian Parsons)
Fighters, Attack and Training Aircraft 1914-1919 (Kenneth Munson)
Bombers, Patrol and Reconnaissance Aircraft 1914-1919 (Kenneth Munson)
Das große Buch der Luftkämpfe (Ian Parsons)
Technik und Einsatz der Kampfflugzeuge vom 1. Weltkrieg bis heute (Ian Parsons)
The Illustrated Encyclopedia of Weapons of World War I (Chris Bishop)
An Illustrated History of the Weapons of World War One (Ian Westwell)
---