French scout and single-seat fighter Nieuport 11 and 16 'Bebe'.
History, development, service, specifications, statistics and pictures.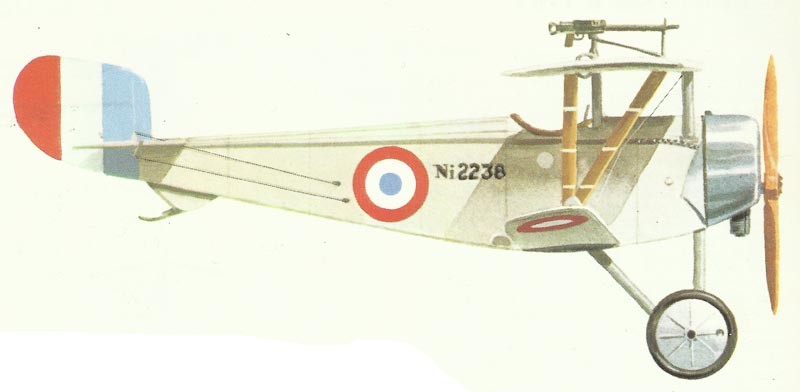 Nieuport 11, 16
Type: single-seat fighting scout.
History:
The Nieuport 11 found its roots in a tiny, single-seat biplane, operated by an 80 hp Gnome power plant, de­signed by Gustave Delage to successfully com­pete in the 1914 Gordon Bennett event.
The competition was terminated by the beginning of World War One, however the Nieuport 11 was rapidly authorized for manufacturing as a single-seat fighter for the French air force.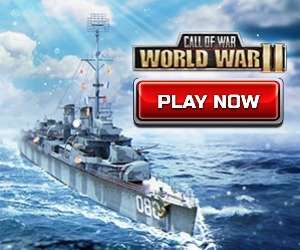 Its small dimensions promptly gained it the nickname 'Bebe' (Baby) in the event it joined service in the summer of 1915. Another original user was the Royal Navy Air Service: 6 are known to have delivered to No. 3 Wing Royal Navy Air Service, as well as the aircraft furthermore delivered to No. 1 Wing. It appears realistic to estimate that a minimum of 12 of the 'Nieuport Scouts' for which Royal Navy Air Service serial numbers had been assigned were of the Nieuport 11 planes.
Beginning in March 1916 furthermore, they worked in France with the Royal Flying Corps, fighting together with the D.H.2 as well as F.E.2b the job of defeating the Fokker monoplanes. There aren't any noted Royal Flying Corps serial numbers regarding Nieuport 11s, despite the fact that 5 numbers were assigned to 'Nieu­port 13s'. These could have been Nieuport 11s, which were some­times known as '13s' – a reference to their metric wing area, and never an authorized naming.
Several Royal Flying Corps serial numbers had been allotted to unspecified 'Nieuport Scouts', and likely a few of these had been Nieuport 11s. Normal power plants were the 80 hp Gnome and Le Rhone engines, and the Nieuport 11 was typically equipped with one single Lewis machine-gun above the top wing. Along with service in France, the Nieuport 11 seemed to be in action in the Dar­danelles by the Royal Navy Air Service.
In Italy, Macchi built 646 Nieuports 11s, that have been standard single-seat fighters in Italy and Albania until summer 1917. Many others delivered to Belgium and Russia, and 5 were purchased by the Dutch, where an additional 20 were afterwards constructed under license.
In 1916 a more powerful version came out: the Nieuport 16, operated by a 110 hp Le Rhone engine and equipped with a synchronized Vickers machine-gun for the aviator rather than the over wing Lewis. A few Nieuport 16s transported Le Prieur rockets around the interplane struts, by which they acquired some good results in shooting down rival observation balloons.
It appears that the Nieuport 16 didn't see action with the Royal Navy Air Service.; it is noted to have delivered to Nos. 29 and 60 Squadrons of Royal Flying Corps., however the total quantity in British service is unknown. You can find 9 serial alloca­tions for Royal Flying Corps. Nieuport 16s, although as described before some others may be 'hidden' within the significant numbers of anonymous Nieuports.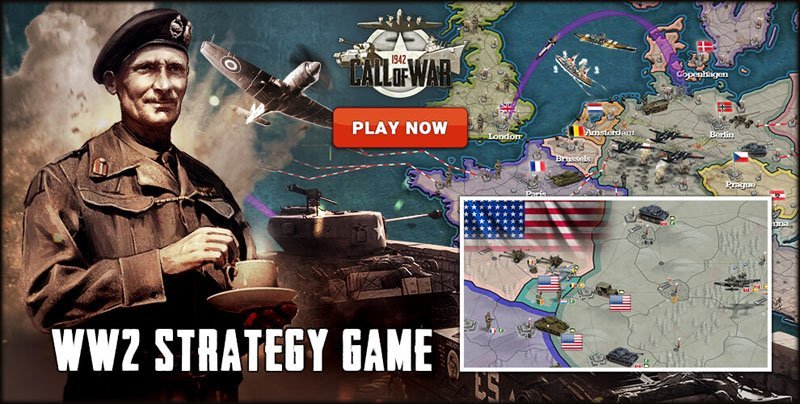 Throughout the crucial time when the Fokker Eindecker ruled su­preme within the Western Front each of the Nieuport 11 and 16 carried out valiant services. They were flown by a lot of famous French squadrons and aviators, such as de Rose, Guy­nemer and Nungesser of Escadrille N.65.
As soon as the Nieuport 16 ap­peared, several Nieuport11s were taken out of service for modification to Two-seat training planes, and refitted with Clerget 7 Z power plant.
Users: France, Britain, Belgium, Italy, Russia, Netherlands.
---
Pictures Nieuport 'Bebe'
---
Specifications Nieuport 11 C.1
Specifications:

Nieuport 11 C.1
Specification
Type
single-sea fighting scout
Powerplant
80 hp Le Rhone 9 C rotary
Span
24 ft 9.25 in (7.55 m)
Length
19 ft 0.33 in (5.80 m)
Height
(2.45 m)
Wing area
139.9 sq.ft (13.00 m²)
Weight empty
c.330 kg
Weight take-off
1,058 lb (480 kg)
Maximum speed
96.8 mph (156 km/hr) at sea level
Service ceiling
15.092 ft (4.600 m)
Endurance, "c.320 km (2 hr 30 min)"
Armament
1 x 7.7-mm Lewis machine-gun on upper wing (11); 1 x synchronized forward-firing 7.7 mm Vickers (16)
First flight
Bebe racing plane end of 1914, 11 early 1915, 16 in 1916
Production
? (alone 646 from Macchi, Italy under license)
---
References and literature
Jane's Fighting Aircraft of World War I
Aircraft of World War I 1914-1918 (Jack Herris, Bob Pearson)
Technik und Einsatz der Kampfflugzeuge vom 1. Weltkrieg bis heute (Ian Parsons)
Fighters, Attack and Training Aircraft 1914-1919 (Kenneth Munson)
The Illustrated Encyclopedia of Weapons of World War I (Chris Bishop)
An Illustrated History of the Weapons of World War One (Ian Westwell)
---