Sikorsky Ilya Mouromets, Russian heavy bomber from the First World War and the first four-engined aircraft in history.
History, development, deployment, specifications, statistics and pictures.


Sikorsky IIya Mouromets
Type: four-engine heavy reconnaissance bomber.
History
The shortage of aircraft engines had a particularly problematic effect on the production of the Sikorsky IIya Mouromets. The aircraft was a large, four-engine reconnaissance bomber and the only completely Russian design of the time worthy of special mention.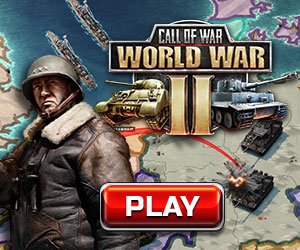 After his first unsuccessful experiments with rotary wing aircraft in 1909 to 1910, the Russian Igor Sikorsky concentrated on the design and development of aircraft with rigid wings. His Sikorsky S-1 to S-5 were little more than experimental types, but with the biplane S-2 he succeeded in 1910 in a first 12-second air jump. Growing experience and skills earned him an appointment as designer and chief engineer of the Russian-Baltic Wagon Factory (RBVZ) in 1912.
The great distances in Russia motivated Igor Sikorsky and G.I. Lavrov to construct large aircraft with a long range and the resulting Grand was the first successful four-engined aircraft in the world. The Le Grand was first flown with two engines on 2 March 1913. As the performance of the Le Grand was unsatisfactory, two more engines were added. The first flight with these four engines took place on 13 May 1913.
In June, the two thrust engines were moved to the front of the wings outboard of the original engines.
The aircraft had a ski landing gear, a crew of 5 men and had a compartment for them in the rear part for sleeping and eating.
In this final configuration the Grand was renamed Russkiy Viryaz (Russian Knight).
The next four-engined construction crashed during its maiden flight on 11 December 1913, fortunately without serious consequences or injuries to the crew. In January 1914 the aircraft was modified and repaired and flight tests were resumed.
On February 12, Sikorsky flew 16 passengers to an altitude of 6,562 ft (2,000 meters) and over a period of 5 hours, which was an impressive achievement for the time. In March the new design was renamed after the legendary Russian knight Ilya Mouromets.
The next Ilya Mouromets was completed in April and was considerably improved. The span was 101 ft (30 meters) and the length 62 ft (19 meters). The inboard engines were 140 hp (104 kW) Argus and the outboard engines 125 hp (93 kW) Argus. The use of two different types of engines on the Ilya Mouromets was typical, as the lack of suitable engines often prevented all four from being of the same type.
On June 5, 1914, Sikorsky set a new world record, carrying five passengers over 400 miles (650 kilometers). On June 29, the plane made a round trip from St Petersburg to Kiev, a distance of 800 miles (1,290 kilometers) in each direction. During the flight, which lasted three days, there were several challenges. Nevertheless, it was an impressive achievement even before the war began and influenced the Tsarist Russian Air Service to set up the Eskadra Vozdushnykh Korablei (Squadron of Flying Ships, or 'EVK' for short), which consisted of the seven IIya Mouromets available at that time.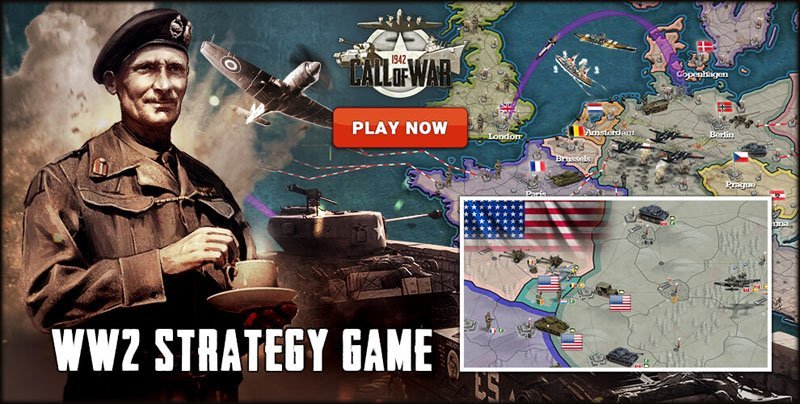 Production
By spring 1914, the Russian Army had already ordered ten machines of a military version. After the outbreak of World War One in August 1914, the order was gradually increased to almost 80 machines.


The bombers were built at the Russian-Baltic Wagon Factory (R.B.V.Z.) and a total of five versions appeared, all of which differed in dimensions, weights and engines.
About four Ilya Mouromets Type B with two 135 HP Salmson and two 200 HP Canton Unne engines were completed.
These were followed by 33 Type V. All but three of these aircraft had four 150 HP Sunbeam engines, which were highly unreliable. The others had two 125-hp and two 140-hp Argus engines.
The twenty or so G-2s had four 150-hp RBVZ-6 engines, fifteen G-3s had a pair of these engines together with two 220-hp Renault.
The biggest and fastest Mouromets bombers were the E-1 with four 220 hp Renault engines. They had a take-off weight of 15,432 lb (7,000 kg) and reached a top speed of 85 mph (136.7 km/hr).
The operational performance of the first pair of Mouromets bombers was so disappointing that the R.B.V.Z. factory was ordered to stop production. Fortunately the production of the type was not stopped and under the command of Major General M V Shidlovski (the former chairman of the R.B.V.Z. factory) the Eskadra Vozdushnykh Korablei was formed especially for the deployment and testing of the heavy bombers. It was more than an ordinary bomber squadron, as it was a completely independent unit, which also carried out its own test flights, training, overhauls and other activities.
Due to its size, the Ilya Mouromets needed a lot of attention on the ground and a powerful handling in the air. However, she was a well-built aircraft, capable of taking any kind of combat damage.
It had highly efficient bomb sighting equipment of Russian design and manufacture, which enabled the bombers to hit well over 60 percent of their targets directly.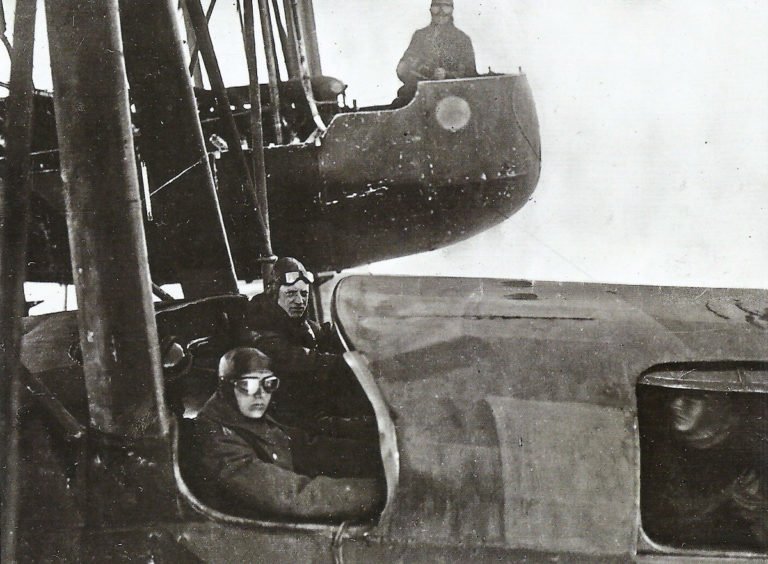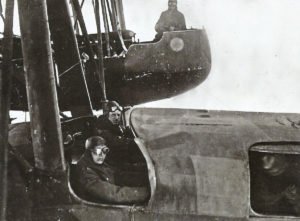 A typical bomb load was that of the G-2 and G-3, which was between 992 lb (450 kg) and 1,543 lb (700 kg). The normal defensive armament consisted of three or four machine guns, but up to seven could be installed, including a tail turret.
The basic crew consisted of four men as in the Type B, but could be increased in proportion to the number of machine guns installed. The Ilya Mouromets also carried out extensive reconnaissance missions, for which they were ideally suited in the areas where they operated.
In December 1916 Tsar Nicholas II approved British and French requests to have the Ilya Mouromets bomber built under license in these countries, but this option was not implemented.
Service
From its base at Jablonna in Poland, the E.V.K. launched its first raid on East Prussia on 15 February 1915 and from then until the revolution of November 1917, this unit was responsible for about four hundred bombing raids on German and Lithuanian territory.
The Ilya Mouromets were excellent for long-range reconnaissance and bombing of targets over the long distances that prevailed on the Eastern Front.
Although slow, they were usually armed with three or four machine guns and proved to be tough opponents in air combat. Most of the missions were carried out by individual aircraft flying at an altitude of about 8,000 ft (2,440 meters) at a speed of between 62 mph (100 km/hr) and 70 mph (112 km/hr).
Their targets were usually railway stations, trains, artillery positions and supply depots, divisional headquarters and airfields.
But there were never enough planes for larger formations and the other, smaller Russian planes often did not have the necessary range to fly escort for them.


Only three were shot down by enemy planes, including one on July 6, 1915, when four two-seaters of the Feldflieger Abteilung 21 attacked and crashed the Keivsky II, whose boisterous crew had carried only a machine gun and a rifle for defense.
On September 23, 1916, the prototype of the KDW float plane (naval number 748) managed to intercept the IIya Mouromets, named Ship VI, and force it to make an emergency landing.
On September 25, 1916, during an air battle, which was larger for the conditions on the Eastern Front, Ship XVI was shot down by a number of planes of the Feldflieger Abteilung 45. This operation was flown by two Ilya Mouromets, accompanied by several Morane Parasols and Voisins, to bomb the headquarters of the German 89th Division in Boruny and the nearby railway station and airfield. Some of the smaller Russian planes left their machine guns behind to carry more bombs, while others flew as escorts.
Over the target the Russian formation was scattered by heavy anti-aircraft fire and Ship XVI was attacked by four German two-seaters. Ship XVI drove away three of the attacking aircraft, but the fourth, the Aviatik C.I(Han) 2106/16 with Lieutenant Lode and Lieutenant Wolf as crew, approached determinedly and exchanged machine gun fire with the heavy Russian bomber. During this exchange the right outboard engine of the IIya Mouromets was put out of action.
Ship XVI now began to sink, turned and crashed, with the bombs exploding on impact, killing all four crew members. The Aviatik CI also suffered extensive damage, including 70 bullet holes and ruptured oil and reserve fuel tanks, but the crew remained unharmed.
Four of the smaller Russian aircraft were also shot down.
Thereupon the Russians decided that from now on only the Ilya Mouromets should carry bombs on these missions, with all smaller aircraft acting as escorts. Voisins and Morane Parasols were no longer considered suitable escorts and the faster SPAD 7 and Nieuport XVII fighters were needed. The largest of these missions took place in 1917, when seven Ilya Mouromets and 26 accompanying fighters attacked.
In addition to the three Ilya Mouromets shot down by aircraft, German ant-aircraft guns shot down IM-III on 28 November 1915.
However, at least 17 enemy aircraft were shot down in combat with Ilya Mouromets and many others were damaged, showing that the heavy bomber was a dangerous enemy.


However, many more Ilya Mouromets were lost in accidents than in fights. In February 1918, thirty of the bombers had to be destroyed at the airfield near Vinnitsa to prevent them from being captured by advancing German troops.
The aircraft evolved through a number of different versions and in 1916 the G-2 variant became the first aircraft in the world to introduce a rear gunnery position. A total of 76 Ilya Mouromets were ordered and built, 38 of which were taken over by February 1917.
Sikorsky and other Russian designers developed a number of other aircraft, some of which were produced in limited numbers. However, the Ilya Mouromets was the only significant Russian design that stood out far from the others.
Other Sikorsky designs that were to go into production during the war were the S-16, a conventional two-seater reconnaissance biplane that could be powered by an 80 hp (60 kW) Gnome rotary piston engine and used with either wheel or ski landing gear. The S-20, which entered service in 1917, was a single-seat reconnaissance biplane powered by a 110 hp (82 kW) Le Rhone rotary engine. This was Sikorsky's last design in Russia, because with the beginning of the revolution in 1917 he emigrated to the USA.
Since Germany initially had no counterpart to the Ilya Mouromets bombers, it relied on its airships for long-range bombing and long-range reconnaissance.
During the war on the Eastern Front, the number of German airships deployed there fluctuated between two and eight, and they were very active. A dozen German airships were lost on the Eastern Front through a combination of accidents, bad weather and Russian ground fire.
---
Specifications Sikorsky IIya Mouromets
Specifications:
| Specifications | Type B | Type V | Type E2 |
| --- | --- | --- | --- |
| Type | heavy bomber | = | = |
| Accommodation | ? | 4 | 4-8 |
| Powerplant | 4 x 150 PS Salmson | 4 x 150 PS watercooled Sunbeam Vee-type | 4 x 220 PS Renault piston engines |
| Span | 113 ft 2.25 in (34.50 m) | 97 ft 9 1/8in (29.80 m) | 113 ft 2.25 in (34.50 m) |
| Length | 62 ft 4 in (19.00 m) | 57 ft 5 in (17.50 m) | 61 ft 8 in (18.80 m) |
| Height | ? | ? | 13 ft 1 in (4.00 m) |
| Wing area | 1,614.6 sq ft (150.00 m²) | 1,345.5 sq ft (125.00 m²) | ? |
| Weight empty | 7,936 lb (3,600 kg) | ? | ? |
| Weight maximum take-off | 10,692 lb (4,850 kg) | 10,141 lb (4,600 kg) | 16,450 lb (7,460 kg) |
| Maximum speed | 62 mph (100 km/hr) | 68.4 mph (110 km/hr) at 6,562 ft (2,000 m) | 85 mph (137 km/hr) |
| Climbing | ? | ? | ? |
| Service ceiling | ? | 9,514 ft (2,900 m) | 10,500 ft (3,200 m) |
| Range | 260 miles (420 km) | 4 hr. 0 min. | 348 miles (560 km) |
| Armament | variable number of MGs (usually 3-4) | = | up to 6 MGs (types Lewis, Maxim, Madsen and Browning) |
| Bomb load | usually 10 x 32 lb (16 kg) bombs (maximum up to 1,104 lb/500 kg) | subsequent G-2 and G-3 between 933 lb and 1,545 lb (450 and 700 kg) | previous G-2 and G-3 between 933 lb and 1,545 lb (450 and 700 kg) |
| First flight | ? | ? | ? |
| Production delivery | 1914 | ? | ? |
| Service delivery | ? | 1915-16 | ? |
| Final delivery | ? | ? | 1917 |
| Quantity | c. 4 | 33 | ? (only few) |
| Inventory | ? | Total 38 of all types delivered until February 1917 | 30 of all types destroyed during the Russian withdrawal in February 1918 |
---
References and literature
Jane's Fighting Aircraft of World War I
Aircraft of World War I 1914-1918 (Jack Herris, Bob Pearson)
Bombers, Patrol and Reconnaissance Aircraft 1914-1919 (Kenneth Munson)
The Illustrated Encyclopedia of Weapons of World War I (Chris Bishop)
An Illustrated History of the Weapons of World War One (Ian Westwell)
---