French Caudron G series of two-seater reconnaissance bombers of World War One.
History, development, service, specifications, pictures and model.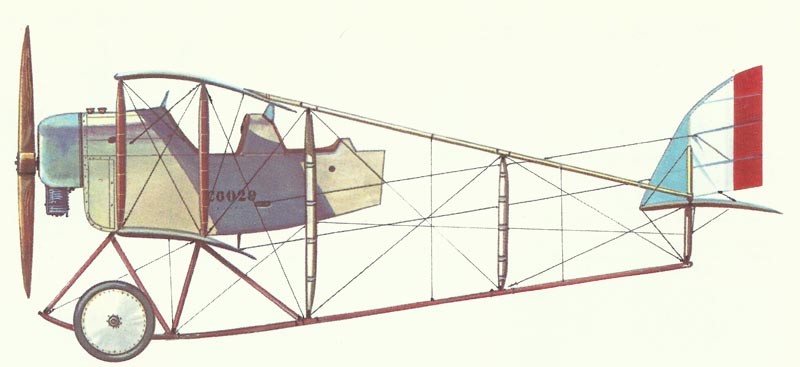 Caudron G.III, G.IV and G.VI
Type: two-seat reconnaissance bomber and training aircraft.
History:
The majority of nacelle-and-tailboom aero­planes of 1914-19 had been pusher bi­planes; the Caudron G.III differed in having a power plant at the front end. It had been designed coming from, and it was much like, the single-seat G.II which in 1913-14 was a well-known picture from several European air events. In the first military type the G.IIIA.2 was a two-seat army reconnaissance and artillery observation plane employed extensively during the entire first half of World War One by the French, British, Belgian, Russian and Italian air forces.
A lot of the several hun­dreds of G.IIIs manufactured were produced in France, however minor figures had been constructed in Great Britain by the British Caudron Company, as well as in Italy A.E.R. manufactured 170 G.IIIs during 1915-16.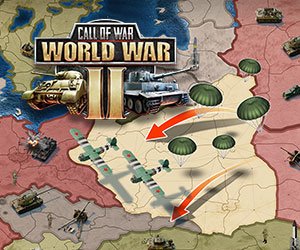 The G.III had been initially operated by an 80 h.p. power plant, of Gnome, Le Rhone or Clerget design, however a widespread setting up in later planes had been the 100 h.p. Anzani 10 C radial engine. The G.III had a valuable range (4 hours), but was usually not fast enough as well as too weak to be employed for long on observation missions.
The French planes were removed from the Front in mid-1916, but Italian G.IIIs carried on to operate till March 1917 and also the British types weren't taken out from opera­tional units before August 1917. As late as 1 January 1917 the Royal Flying Corps was employing Caudron G.IIIs, equipped with small bombs and having a machine-gun in the front cockpit, for ground-strafing tasks.
The Royal Navy Air Service utilized a number of its G.IIIs for coastal patrol. 124 G.IIIs had been delivered to the Royal Navy Air Service, and 109 to the Royal Flying Corps, and they served on every important front.
Their with­drawal from front-line service didn't, on the other hand, indicate the end of their service, for they turned out to be probably the most favorite and well-known models of training planes for use within the Allied air forces. In this function the plane had been renamed G.IIIE.2; 192 E.2S were ordered by the AE.F. in 1918. Almost all Caudron G.IIIs got warp-controlled wings, but ailerons had been designed for the top wings of a number of later planes.
The Caudron G.IV, which ap­peared during March 1915, was in fact a scaled-up kind of the G.III, run by 2 engines. Initially these were 80 h.p. Le Rhones, with the 100 h.p. Anzani becoming released for subsequently produc­tion planes; the vertical tail sur­faces had been raised to 4.
A free­-firing Vickers or Lewis MG was installed in the front cockpit, and in its G.IVB.2 day bomber type the plane could carry a 100 kg. (220 lb) bomb load. Some G.IVs had been equipped with a second MG, fitted over the top wing to fire towards the rear.
Despite the fact that its bomb weight had been limited, the G.IV possessed a valuable performance and an especially excellent rate of climb; operating it turned out to be a comprehensively efficient plane, as is demonstrated by its adoption by the Italian Air Force for long-range missions over the Alps.
It joined service with the French Aviation Militaire in November 1915, serving until the subsequent fall. In Italy A.E.R. manufactured 51 G.IVs in 1916-17. The Royal Navy Air Service acquired 43 French-built G.IVs as well as a dozen produced the British Caudron Company. They were in service during 1916 and beginning of 1917 for day and night strikes on German sea­plane and Zeppelin bases in Belgium by Nos. 4 and 5 Wings. Planes in French service contained both B.2 and A2 types of the G.IV. In 1918 the AE.F. ordered 10 G.IV A2S to be used as trainers.
During summer 1916 a connection involving the G.IV and the following R-type bombers created by Rene Caudron came out in the type of the G.V!. It was an improvement of the G.IV, but included several fea­tures, such as the special 'keeled' and covered fuselage, and solitary fin and rudder, of the Caudron R.4 and R.11. Power plant for the G.VI had been a pair of Le Rhône rotary motors of 80, 110 or 120 h.p. The observer seated in the rear cockpit, in which was a ring installation for 1 or 2 defensive Lewis MGs.
The G.VI was obviously manufactured just in an A2 type, and in view of the immi­nence of the R.4 and R.11 it is likely that it hadn't been constructed in substan­tial quantities. It's certainly not been possible to give a description by models or French squadron proportion or Caudron G types planes, however in total the Aviation Militaire managed 38 escadrilles operated with these types of planes throughout World War One.
Users: France, Britain, Italy, USA, Russia.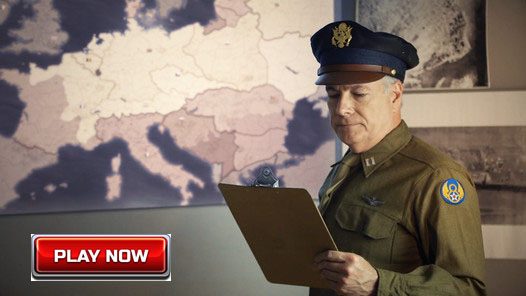 ---
Specifications Caudron G.IV B.2
Specifications:

Caudron G.IV B.2
Specification
Type
two-seat reconnaissance bomber plane
Accommodation
2
Powerplant
2 x 80 h.p. Le Rhone 9 C rotaries or 100 h.p. Anzini
Span
55 ft 4.5 in (16.88 m)
Length
23 ft 7.5 in (7.20 m)
Height
8 ft 6.4 in (2.60 m)
Wing area
396.1 sq.ft (36.80 m²)
Weight empty
c. 2,425 lb (1,100 kg)
Take-off weight
2,932 lb (1,330 kg)
Maximum speed
81 mph (130 km/hr) at sea level
Climbing
?
Service ceiling
13,123 ft (4,000 m)
Endurance, "4 hrs 0 min (c. 250 miles)"
Armament
1 x 7.62-mm Vickers or Lewis machine-gun in front cockpit, sometimes one machine-gun mounted over top wing to rear
Bomb load
220 lb (100 kg)
First flight
G.III: 1914; G.IV: March 1915
Service delivery
G.IVB November 1915; G.IVs until May 1918 (as trainers)
Production
details unknown, but several hundreds
---
References and literature
The Illustrated Encyclopedia of Weapons of World War I (Chris Bishop)
An Illustrated History of the Weapons of World War One (Ian Westwell)
Jane's Fighting Aircraft of World War I
Aircraft of World War I 1914-1918 (Jack Herris, Bob Pearson)
Technik und Einsatz der Kampfflugzeuge vom 1. Weltkrieg bis heute (Ian Parsons)
Bombers, Patrol and Reconnaissance Aircraft 1914-1919 (Kenneth Munson)
---