German assault gun StuG 40 G (SdKfz 142/1)
History, development, service, specifications, statistics, pictures and 3D model.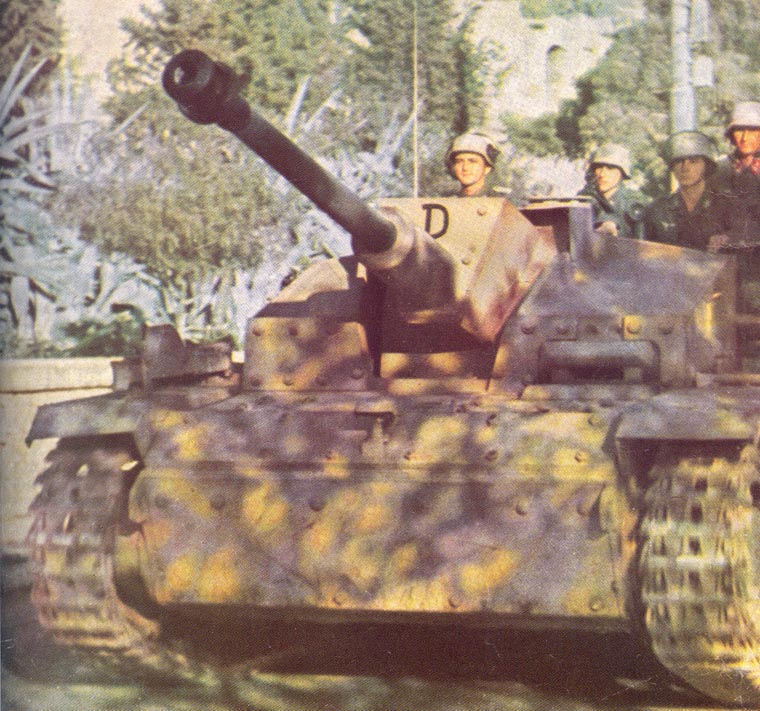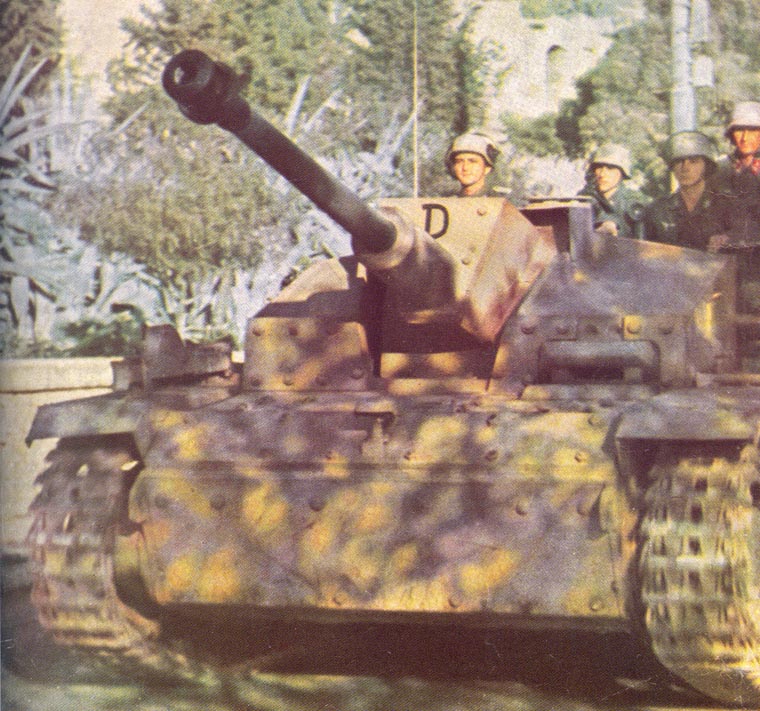 StuG 40 Ausf G
Type: Assault gun.
History:
The StuG 40 Ausf G was the last production series of the Sturmgeschuetz III. Rolling off the assembly-line in December 1942, the Ausf G was produced until the end of the war, with no major design changes.
In 1942, the decision was made to use Panzer 3 chassis for StuG production, since the PzKpfw III was being phased out and replaced by the Panzer V Panther. In response to this request, 165 PzKpfw III Ausf M chassis were used as chassis for StuG 40 Ausf G, with production from February to November 1943.
In 1944, 173 PzKpfw III, returned to the factory for overhaul, were converted to StuG 40 Ausf G.
The hull of the Ausf G remained unaltered from the design used for the Sturmgeschütz Ausf F/8. The main design changes were to the superstructure. The roof was altered, and a cupola with periscopes was added for the commander, and a shield for the machine-gun was installed in front of the loader's hatch. The superstructure sides were now slanted, and slanted plates were added to protect the front of both panniers.
Various improvements were instituted during the production run, including introduction of the Saugkopf (sow's head) gun mantlet late in 1943, the coaxial MG34 machine-gun early in 1944, and the Nahverteidigungswaffe (close-in defense weapon) and remote-control machine-gun to the superstructure roof late in spring 1944.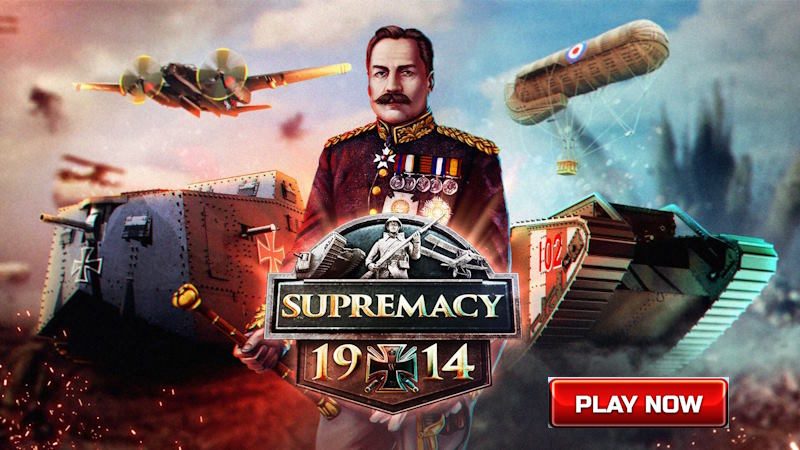 Vehicles issued to Funklenk-Kompanien (Remote-Control Companies for Tracked demolition charges like Goliath etc.) were fitted with an additional radio aerial on the left front of the fighting compartment roof.
Twenty-eight independent Sturmgeschütz detachments, four divisional Sturmgeschütz detachments, two 2nd Funklenk companies and twelve Sturmgeschütz platoons (with Luftwaffe Field Divisions) were at the front in Russia at the start of the Battle of Kursk. From the start of the war, the use of the assault-gun spread from Sturmgeschütz detachments to the other types of formations, including Panzer detachments, Panzerjäger (tank destroyer) detachments and Funklenk companies and detachments.
Users: Germany, Finland.
---
Animated 3D model StuG 40 Ausf G
---
Specifications for Sturmgeschütz 40 Ausf G (Sdkfz 142/1)
Specifications:

| StuG 40 Ausf G | Specification |
| --- | --- |
| Type | Assault gun |
| Engine | Maybach HL120TRM |
| Gearbox | 6 forward, 1 reverse |
| Crew total | 4 |
| Turret crew | - |
| Length | 6.77m |
| Width | 2.95m |
| Height | 2.16m |
| Weight | 23.9 tons |
| Maximum speed | 40 km/hr |
| Cross-country speed | 24 km/hr |
| Fuel consumption per 100km | 240 litres on road, 360 litres cross-country |
| Fuel | 320 litres |
| Road radius | 155 km |
| Cross-country radius | 80 km |
| Vertical obstacle | 0.60m |
| Trench crossing | 2.30m |
| Fording depth | 0.80m |
| Turning circle | 5.85m |
| Gradient | 30° |
Armor:

| StuG 40 Ausf G | mm | angle |
| --- | --- | --- |
| Turret front | - | - |
| Turret side | - | - |
| Turret rear | - | - |
| Turret top | - | - |
| Superstructure front | 80 | 10° |
| Superstructure side | 30 | 11° |
| Superstructure rear | 30 | 0° |
| Superstructure top | 11-17 | 75-90° |
| Hull front | 80 | 21° |
| Hull side | 30 | 0° |
| Hull rear | 50 | 10° |
| Hull bottom | 16 | 90 ° |
| Gun mantlet | 80 | 0° or round |
Armament and Equipment:

| StuG 40 Ausf G | Specification |
| --- | --- |
| Main armament | 7.5cm StuK40 L/48 |
| Rounds | 54 |
| Traverse | 10° left or right |
| Elevation | -6° to +20° |
| Muzzle velocity Pzgr39 | 790 m/s |
| Muzzle velocity Pzgr40 | 990 m/s |
| Shell weight Pzgr | 6.80 kg |
| Shell weight Pzgr40 | 4.10 kg |
| Secondary armament | 1 x 7.92mm MG34 or MG42. Additional, from early 1944 1 x 7.92mm MG34 coaxial to gun, from late spring 1944 1 x 7.92mm remote-control MG34 on superstructure. |
| Radio | FuG15 (max. range 4 km) |
| Telescopic sight | SflZF1a/Rblf36 (max. 2 km aiming) |
Penetration mm at 30° armor plates of the gun:

| Range | Pzgr | Pzgr40 (only limited available) |
| --- | --- | --- |
| Penetration 100 meters | 106 mm | 143 mm |
| Penetration 500 meters | 96 mm | 120 mm |
| Penetration 1000 meters | 85 mm | 97 mm |
| Penetration 1500 meters | 74 mm | 77 mm |
| Penetration 2000 meters | 64 mm | - |
Production:

| StuG 40 Ausf G | figures |
| --- | --- |
| Production | December 1942 - May 1945 |
| Combat delivery | End of 1942 |
| Price per tank | 82,500 RM = c. $ 37,125 |
| Total production figure | c. 7,938 (total of 8,587 StuG III with 7.5cm L/43 or L/48) |
Service statistics of all StuG III and IV variants:

| Year | Available | Production (only StuG III) | Losses |
| --- | --- | --- | --- |
| before 1939 | - | - | - |
| 1939 | 5 (1.9.) | 5 | - |
| 1940 | 30 (1.5) | 179 | ? |
| 1941 | 377 (1.6.) | 548 | 95 |
| 1942 | 625 (1.1.) | 789 | 330 |
| 1943 | 1,146 (1.1.) | 3,011 | 1,566 |
| 1944 | 2,138 (1.1.) | 4,013 | 3,558 |
| 1945 | 3,726 (1.1) | 864 (Jan-Mar) | 317 (only Jan) |
| Total | 9,409 | 9,409 | 5,866 (Jan 41-Jan 45) |
---
StuG 40, Panzer 3 and 4, Kettenkrad in drive at Panzer Museum Munster (Germany)
---
References and literature
Kraftfahrzeuge und Panzer der Reichswehr, Wehrmacht und Bundeswehr (Werner Oswald)
Encyclopedia of German Tanks of World War Two (P.Chamberlain, H.L.Doyle)
Panzer und andere Kampffahrzeuge von 1916 bis heute (Christopher F. Foss, John F. Milsom, Colonel John Stafford Weeks, Captain Georffrey Tillotson, Richard M. Ogorkiewicz)
Panzerkampfwagen des 1. und 2. Weltkrieges (Andrew Kershaw)
Krieg der Panzer (Piekalkiewicz)
Fire and Movement (RAC Tank Museum)
The Encyclopedia of Weapons of World War II (Chris Bishop)
---