Soviet Light Infantry Tank of the Second World War.
History, development, service, specifications, statistics, pictures, and 3D model.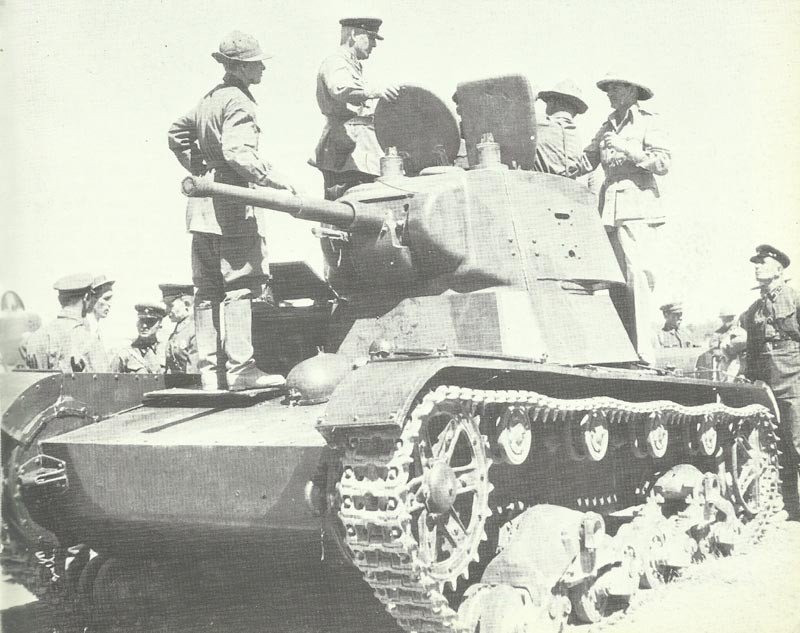 History:
Like many other Russian tanks in the early thirties of the last century, also the T-26 was developed from a British model, which had been bought by Vickers-Armstrong. In this case, it was the 6-t-tank with two turrets, which formed the initial model.
The Russians developed from it a light infantry support tank to replace the obsolete MS. It was produced during the entire period of 1931-1940 in large series. Overall, more than 12,000 units were produced in a variety of models.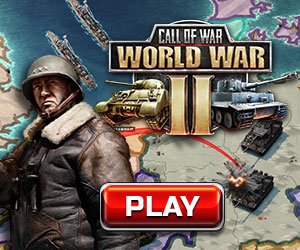 In 1930 a team of engineers of the test department (OKMO) of the Bolshevik works in Leningrad, which was headed by N W Barikow and S A Ginzbury, built 20 pre-production vehicles with the label TMM-1 and TMM-2. In a comparison test against Russian models (T-19 and T-20) they had been approved by the Revolutionary Defense Council of the Red Army on February 13, 1931. After minor changes by the engineer Sigelja it was ready for production as the T-26. Apart from a few small changes in shape at the front of the hull and on the two independent machine-gun turrets, the production vehicle corresponded completely to the British original.
In the following year, the mass production in different plants was started, including the Kirov factory in Leningrad. In the first series the turrets lay side by side and could be equipped with a variety of weapons.
The command tank T-26TU was equipped with radios. The antenna was a railing around the turret. It was intended to make a model with only one turret for the army, which was equipped with a new long-barrel 37 mm gun. However, from this model only a small series was built, because it was decided to use a single turret model with a larger turret. The mass production of this model was started in 1933. The first vehicles were armed with the new 37-mm gun, but later got the tank a newly constructed 45-mm gun.
In 1938 the Far East army reported, that the riveted T-26's were no match for the Japanese firepower. Therefore, a new welded version, the T-26S, was designed. Some older versions of the T-26 received this turret also. Before the Russian campaign in 1941 the T-26 has already been used against the Japanese in Manchuria, in Spain and in the Russo-Finnish War.
During his service in the Russian army the T-26 has been changed on several occasions and also formed the basis of many specialist vehicles. Among them, for example, self-propelled guns, flame thrower tank, armored vehicle launched bridges, nebulization tanks, artillery tractors, remote-controlled explosive tanks and many others.
User: Russia, Spain, China, Turkey (captured specimens were used also by the Finnish, German, Romanian and Hungarian armies).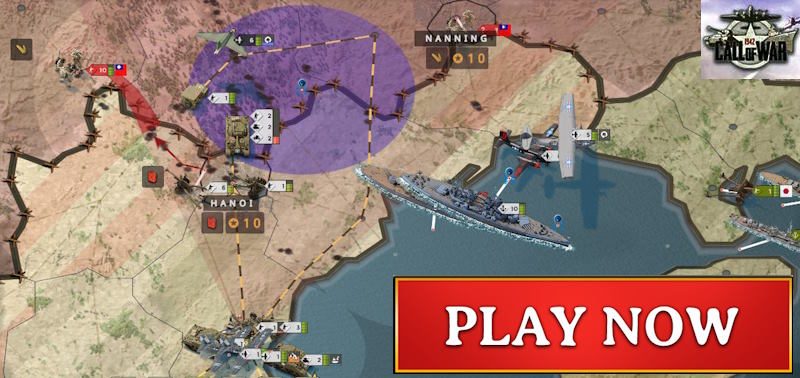 ---
Animated 3D model T-26S
---
Specifications for T-26S
Specifications:

| T-26S | Specification |
| --- | --- |
| Type | Light tank |
| Engine | air-cooled 4-cylinder gasoline engine with 90 hp at 2,200 rev/min |
| Gearbox | ? |
| Crew | 3 |
| Turret crew | 2 |
| Length | 4.88 meters |
| Width | 3.41 meters |
| Height | 2.41 meters |
| Weight | 9.4 tons |
| Ground pressure | c. 0.72 kg/cm² |
| Power to weight ratio | c. 9.6 PS/t |
| Maximum speed | 30 km/hr |
| Cross-country speed | ? |
| Fuel consumption per 100 Kilometers | 130 liters on road; 195 liters cross-country |
| Fuel | 292 liters |
| Road range | 225 km |
| Cross-country radius | 150 km |
| Vertical obstacle | 0.79 meters |
| Trench crossing | 1.90 meters |
| Fording depth | ? |
| Turning circle | ? |
| Climbing power | 40° |
Armor:

| T-26S | mm | angle |
| --- | --- | --- |
| Details unknown | 12-37 mm | ? |
Armament and Equipment:

| T-26S | Specification |
| --- | --- |
| Main armament | 45 mm Model 38 |
| Rounds | 165 |
| Traverse | 360° |
| Elevation | ? |
| Muzzle velocity BR-240 (HE) | 760 m/s |
| Muzzle velocity BR-240P (DS) | 1,070 m/s |
| Muzzle velocity O-240 (HE) | 750 m/s |
| Shell weight BR-240 | 1.4 kg |
| Shell weight BR-240P | 0.85 kg |
| Shell weight O-240 | 2.1 kg |
| Maximum firing range | ? |
| Secondary armament | 1 x DT MG |
| Radio | only for command tanks |
| Telescopic sight | ? |
Penetration mm at 0° armor plates of the gun:

| Range | BR-240 | BR-240P |
| --- | --- | --- |
| 100 m | ? | ? |
| 500 m | 42 mm | 80 mm |
| 1.000 m | 38 mm | 50 mm |
| 1.500 m | - | - |
| 2.000 m | - | - |
Production:

| T-26 | figures |
| --- | --- |
| Production | 1932-1940 (special versions until 1941, T-26S since 1937-38) |
| Service delivery | 1933 |
| Price per unit | ? |
| Total production figure | c. 12,000 |
Service statistics of all T-26 variants:

| Year | Available | Production | Losses |
| --- | --- | --- | --- |
| before 1940 | ? | c.10,500 ? | |
| 1940 | ? | 1,549 | ? |
| 1941 | c.11,000 (June) (only some special versions) | ? | |
| 1942 | ? | - | ? |
| 1943 | ? | - | ? |
| 1944 | ? | - | ? |
| 1945 | (out of service end 1945) | - | ? |
| Total | - | c.12,000 ? | |
---
References and literature
Krieg der Panzer (Piekalkiewicz)
Soviet Tanks and Combat Vehicles of World War Two (Steven J. Zaloga, James Grandsen)
Panzer und andere Kampffahrzeuge von 1916 bis heute (Christopher F. Foss, John F. Milsom, Colonel John Stafford Weeks, Captain Georffrey Tillotson, Richard M. Ogorkiewicz)
The Encyclopedia of Weapons of World War II (Chris Bishop)
Operation Barbarossa: the Complete Orgnaisational and Statistical Analysis, and Military Simulation, Volume I – IIIB (Nigel Askey)
---