Armed Forces of Finland in the Winter War 1939-40.
Finnish divisions, strength and equipment, tanks, air force and navy.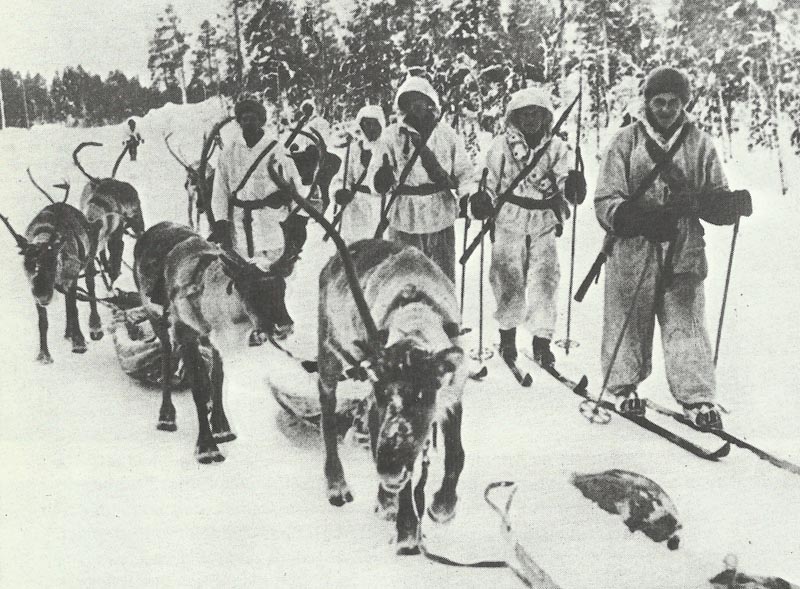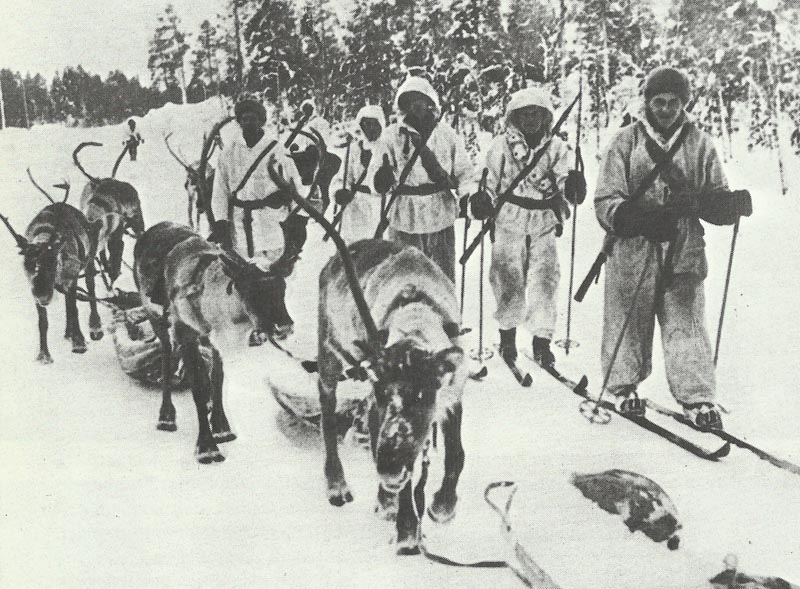 Finish Army in the Winter War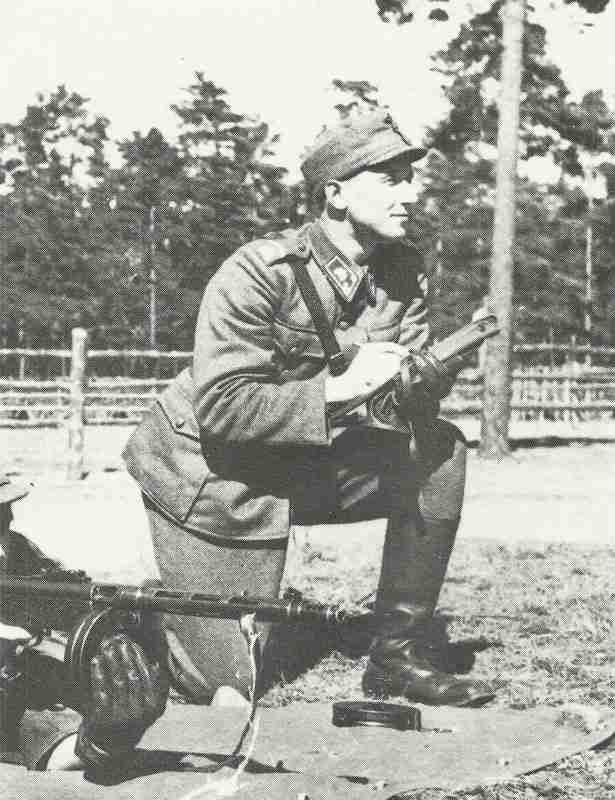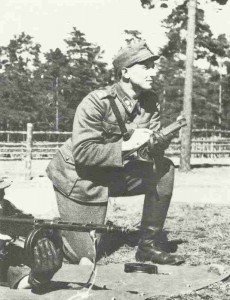 The Finnish army was one of the smallest in Europe and the Red Army expected little opposition. But the Soviet invasion found the Finns well-prepared; and they turned to their advantage the sub-zero temperatures and deep snow which in any cased favoured a defensive.
The main Finnish defence, the Mannerheim Line, held until 12 February 1940, although once it was breached there was no alternative but to sue for peace. For an army which never exceeded 200,000 men, Finnish losses were very high: 25,000 killed and 45,000 wounded.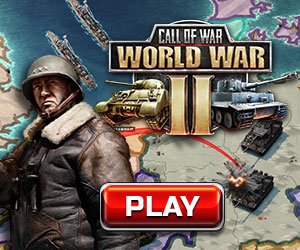 There was talk of Allied intervention since the Soviet Union had signed a non-aggression pact with Hitler's Germany, but the only country to make a sizable contribution was Sweden which provided weapons, a squadron of aircraft and two battalions of infantry. Volunteers from a number of countries including Norway, Italy, Britain and the United States of America were formed into a volunteer battalion, but it was not ready in time to take part in the fighting.
---
Finnish divisions:

| | Infantry Division |
| --- | --- |
| Total units | 3 peacetime strength, 8-9 at the beginning of the war, 12 later |
| Infantry regiments | each 3 |
| Total men | 14,200 |
| Machine guns | 116 (plus 250 Suomi sub-machine guns) |
| Mortars | 18 (81mm) |
| Howitzers and Field guns | 36 (pre-1918 models) |
| Anti-tank guns | c. 10 (37mm Bofors) |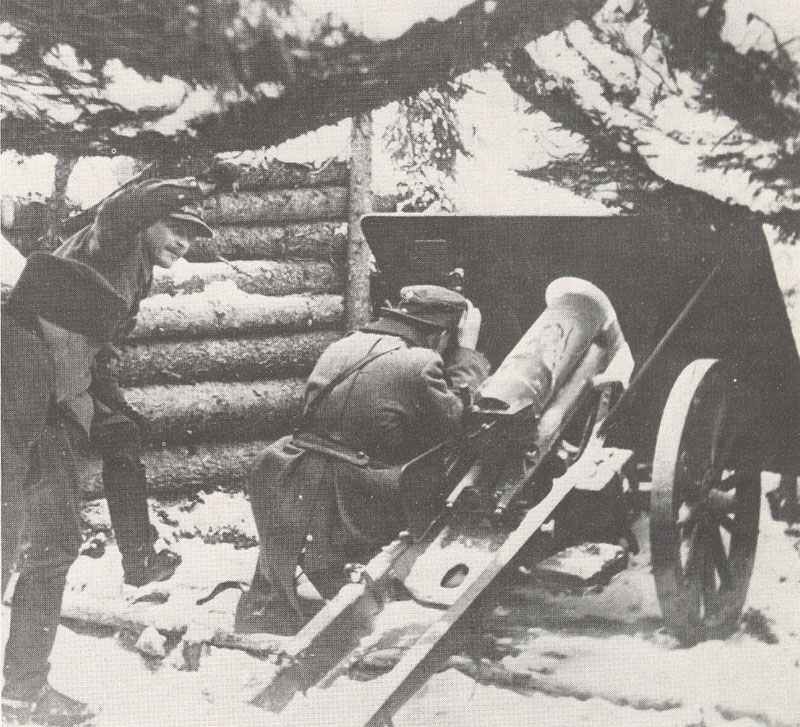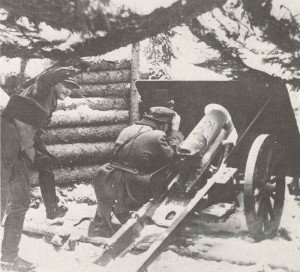 In addition there was an independent cavalry brigade which was made up of a staff, two cavalry regiments, a rifle battalion mounted on bicycles and a horse artillery battery.
The whole army posed only 100 Bofors AA guns which were reserved for home defense.
The Army had only minimal experience of tank warfare; but the densely wooded terrain of Finland reduced the role of the tank to that of infantry support. The tank arm comprised Independent Tank Companies 1 to 5 with 59 obsolete Vickers E and Renault tanks, but only the 4th Company was to see action.
Despite this problems the Finnish Army had two great advantages: firstly, a thorough knowledge of the land and the conditions in winter weather; and secondly, vastly superior human material which expressed a fierce determination to resist the foreign aggressor.
Field Marshall Mannerheim's strategy was to concentrate his Karelian Army of 2nd Corps (4th, 5th, 6th and 11th Divisions) and 3rd Corps (8th and 9th Divisions) on the Mannerheim Line spanning the vital Karelian isthmus. 4th Corps (12th and 13th Divisions) was north of Lake Ladoga, with 5th Corps and Lapland Force covering the central and northern sectors.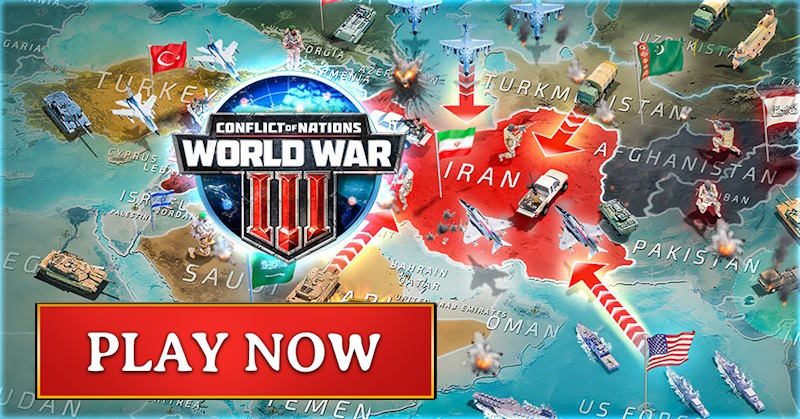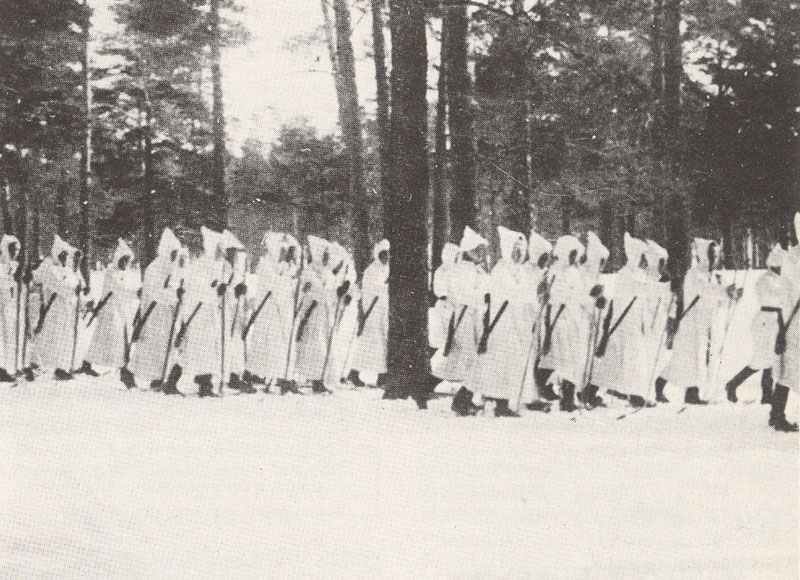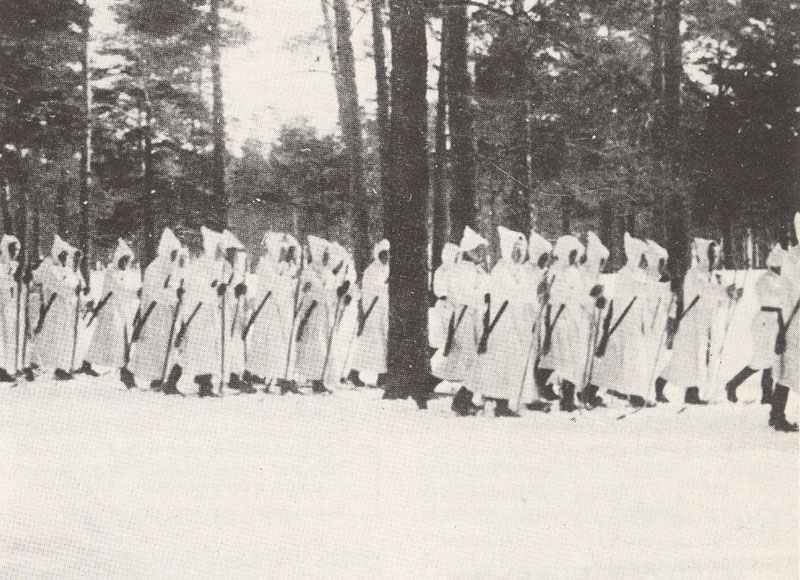 ---
Finnish Air Force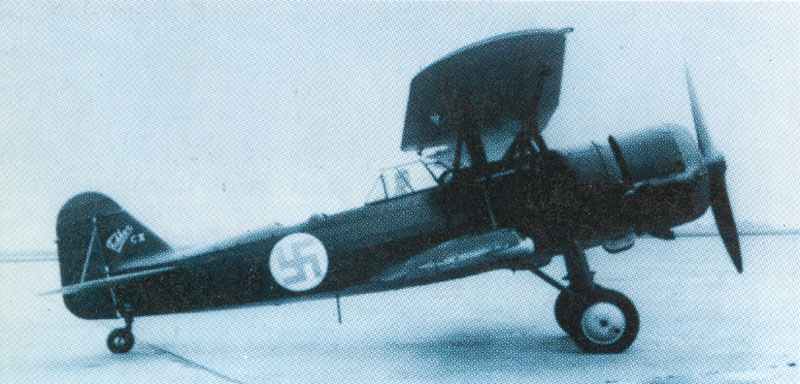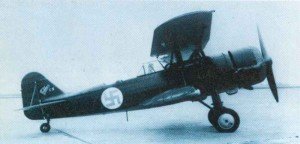 The Finnish Air Force was not an independent arm but formed part of the Army under its own commander. The Air Force was based on the British model with many instructors and some aircraft being supplied by Great Britain. At the beginning of the war, however, the Air Force was much below establishment and had practically no reserve. The front-line strength was 200 aircraft, but only 108 were operational. Personnel consisted of some 2,500 men.
The Air Force was organized as follows:
1st Flying Regiment (ground support, dive-bombing and reconnaissance) with 4 squadrons each with 3 flights of 4 aircraft (a total of 48 aircraft).
2nd Flying Regiment (fighter defense) with 2 squadrons each with 3 flights (a total of 46 aircraft, some of them Hawker Hurricane).
3rd Flying Regiment (bombing and long-range reconnaissance) with 2 squadrons each with 3 flights (a total of 16 aircraft, some of them Bristol Blenheim bombers).
Despite its inherent weakness, the Finnish Air Force fought hard and inflicted heavy losses on the Red Army Force, claiming 208 victories. Its own losses were 62 combat aircraft and 72 men.
---
Finnish Navy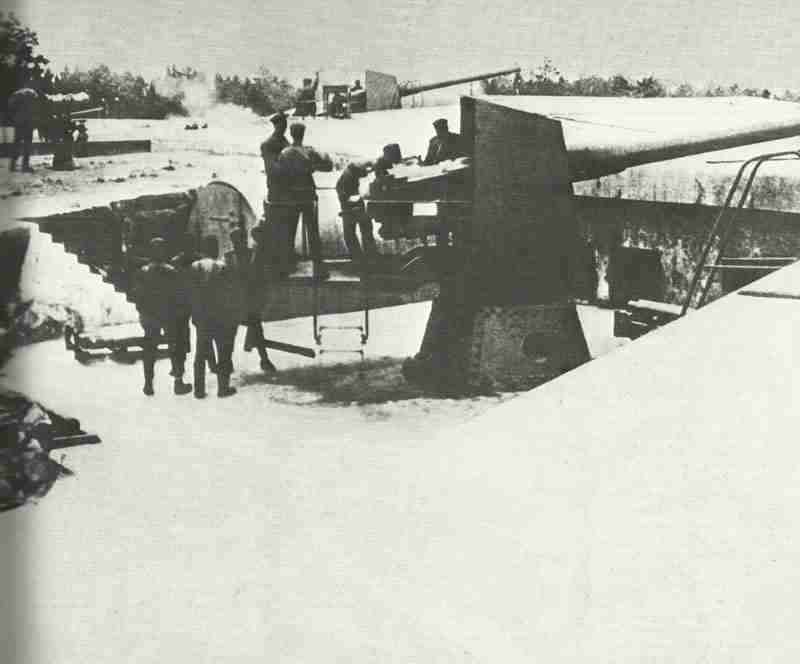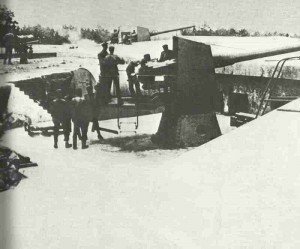 The greatest problem faced by the Finnish Navy was the shortage of ice-free ports. Apart from three ports on the Murmansk coast, in winter all other ports were seldom ice-free and often completely frozen.
To carry out its principal task of coastal defense, the Finnish navy had at its disposal 3 gunboats, 30 mine layers and minesweepers, and a number of motor launches and auxiliaries. There were also seven motor torpedo boats of British and Italian design, and five modern submarines. The largest units of the fleet were two heavily armed and armored coastal defense ships each with a crew of 300 men.
The Naval Air Force comprised four squadrons including one torpedo bomber squadron.
Severe winter conditions hampered naval activity during the Winter War, although some Finnish submarines operated in the approaches to the Gulf of Bothnia.
Coastal batteries (there were two regiments of coastal artillery) did, however, play a significant role in the defense of Finnish territory.
---
Total Finnish Forces at the beginning of the Winter War:
400,000 men, 9 divisions
145 planes
2 coast defense ships, 5 submarines
---
References and literature
World War II – A Statistical Survey (John Ellis)
Krieg der Panzer (Piekalkiewicz)
Luftkrieg (Piekalkiewicz)
The Armed Forces of World War II (Andrew Mollo)
---