German jet bomber Horten Ho IX (Gotha Go 229).
History, development, service, specifications, statistics, pictures, video and 3D model.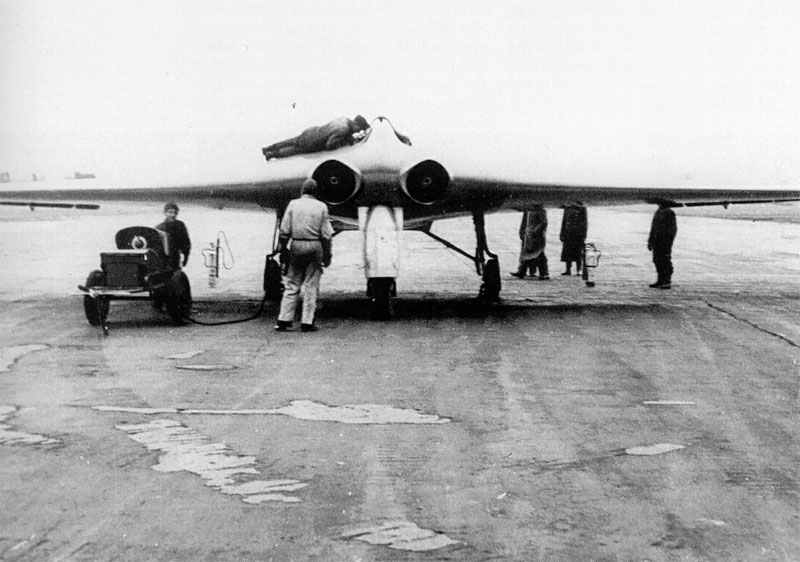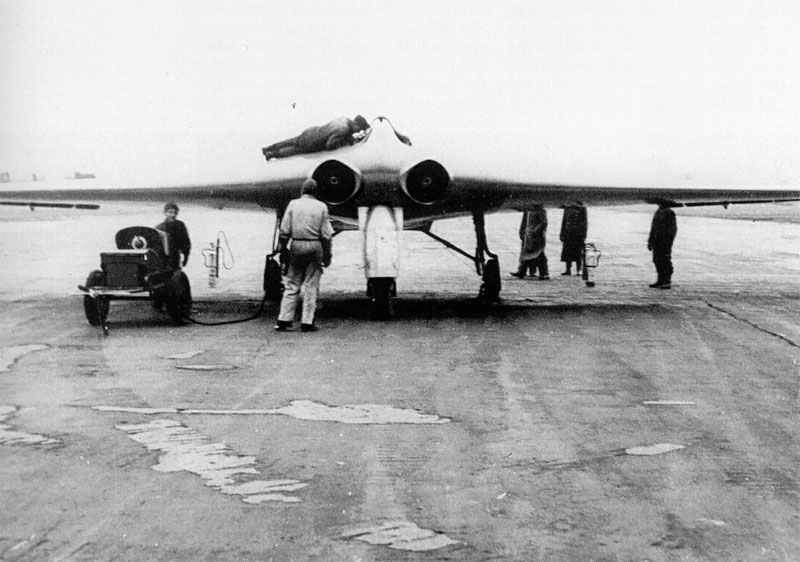 Gotha Go 229, Horten Ho IX.
Type: German jet bomber, jet fighter-bomber and jet fighter.
History
The Horton Ho IX twin-jet tailless fighter-bomber, from which 2 prototypes have been flown prior to the end of the WW2, had been an incredibly superior model, which takes advantage of extensive knowledge acquired by the brothers Reimar and Walter Horten within the design of flying-wing planes, of which the bulk were gliders.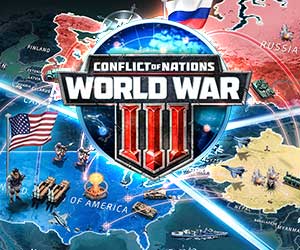 Beginning in 1942 developed by Sonderkommando 9, the initial model Ho IX VI was discovered to be incapable of provide the 2 planned BMW 109-003-1 turbojets because of an unexpected rise in power plant size, and it was consequently flown as a glider at Oranienburg through the summer of 1944. The newly designed Ho IX V2 was equipped with 2 Junkers 109-004B-1 turbojets and flown properly at Oranienburg, showing speeds as high as 960 km/h (597 mph) prior to being demolished while making a single-engine landing.
This kind of promise motivated the RLM to instruct Gothaer Waggonfabrik to assume development of the design, and a new third prototype, the Go 229 V3, was designed with 1,000-kg (2,205-lb) thrust Jumo 109-004C turbojets, but was held back from flying by the end of the war in May 1945.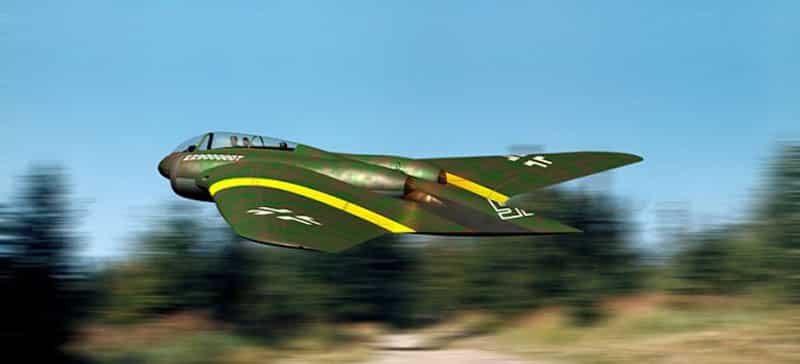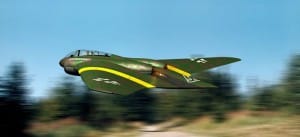 Work had also begun on the two-seat Go 229 V4 and Go 229 V5 night-fighter prototypes, the Go 229 V6 armament test prototype, and the Go 229 V7 two-seat trainers. No progress had been done on twenty pre-production Go 229A-0 fighter-bombers, on order by the end of World War 2, which were developed to be armed with 2 x 1,000-kg (2,205-lb) bombs and 4 x 30-mm MK 103 cannon.
---
Animated 3D model Horten Ho 229, Gotha Go
---
Specifications Horten Ho IX, Gotha Go 229
Specifications:

| Gotha Go 229 A-0 | Specification |
| --- | --- |
| Type | jet bomber, fighter-bomber, jet fighter |
| Engine | two Junkers Jumo 004B with 2 x 1984 lb |
| Accommodation | 1 |
| Wing span | 54 ft 11.5 in (16.76 m) |
| Length overall | 24 ft 6 in (7.47 m) |
| Height | 9 ft 2 in (2.80 m) |
| Wing area | 565 sq ft (52.50 m²) |
| Weight empty | 10,141 lb (4,600 kg) |
| Weight loaded | 19,841 lb (9,000 kg) |
| Max level speed | 607 mph (977 km/hr) at 39,379 ft (12,000 m) |
| Initial climb | 4,330 ft (1,320 m) per minute |
| Service ceiling | 52,439 ft (16,000 m) |
| Range | 1,180 miles (1,900 km); with drop tanks 1,970 miles (3,170 km) |
Armament:

| Gotha Go 229 A-0 | Specification |
| --- | --- |
| in front direction | 4 x 30-mm MK 103 or MK 108 cannons |
| external load | 2 x 2,250 lb (1,000 kg) bombs |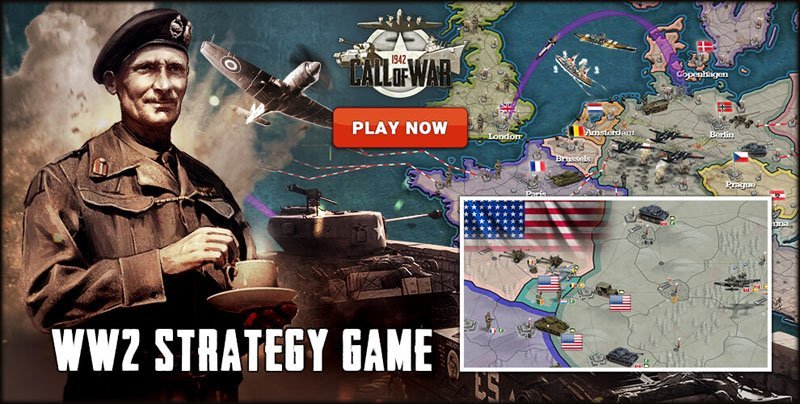 Service statistics:

| Horten Ho IX, Gotha Go 229 | figures |
| --- | --- |
| First flight | January 1945 |
---
Video from the action with Horten Ho IX in video games
Mission with Horten Ho IX in a 'Realistic Ground Battle' of the free2play game War Thunder:
Who does not know the F2P tank and plane war game War Thunder can download it from here for free:

---
References and literature
Warplanes of the Luftwaffe (David Donald)
The Luftwaffe Album, Bomber and Fighter Aircraft of the German Air Force 1933-1945 (Joachim Dressel, Manfred Griehl)
English: https://amzn.to/3kxkX6t
Luftwaffe Jet Fighters and Rocket Interceptors 1944-1945 (J. Richard Smith & Eddie J. Creek)
Düsen-Kampfflugzeuge (David A. Anderton, John Batchelor)
---