Messerschmitt Me 264 'America bomber'.
History, development, service, specifications and pictures of the German long-range bomber of World War II.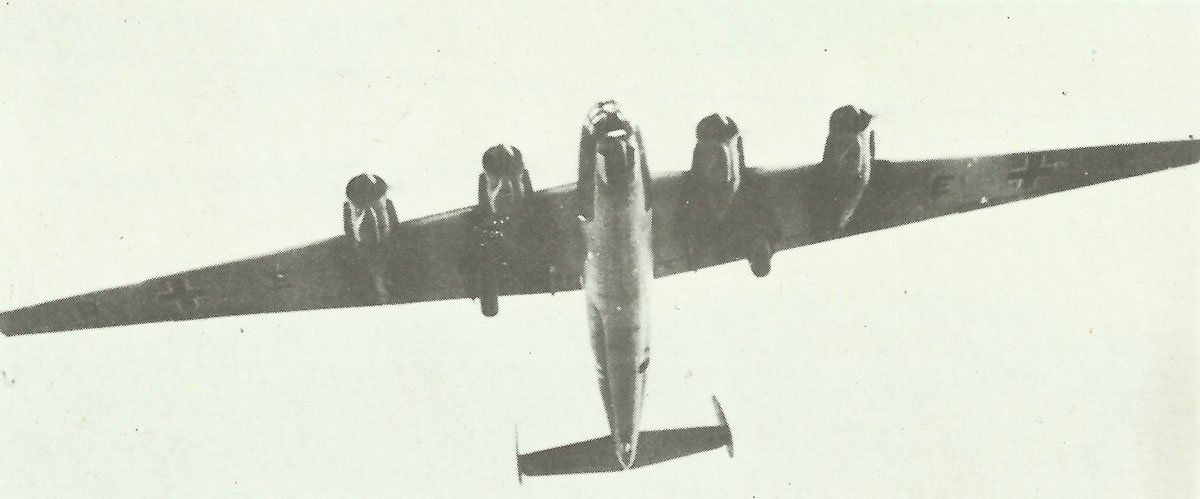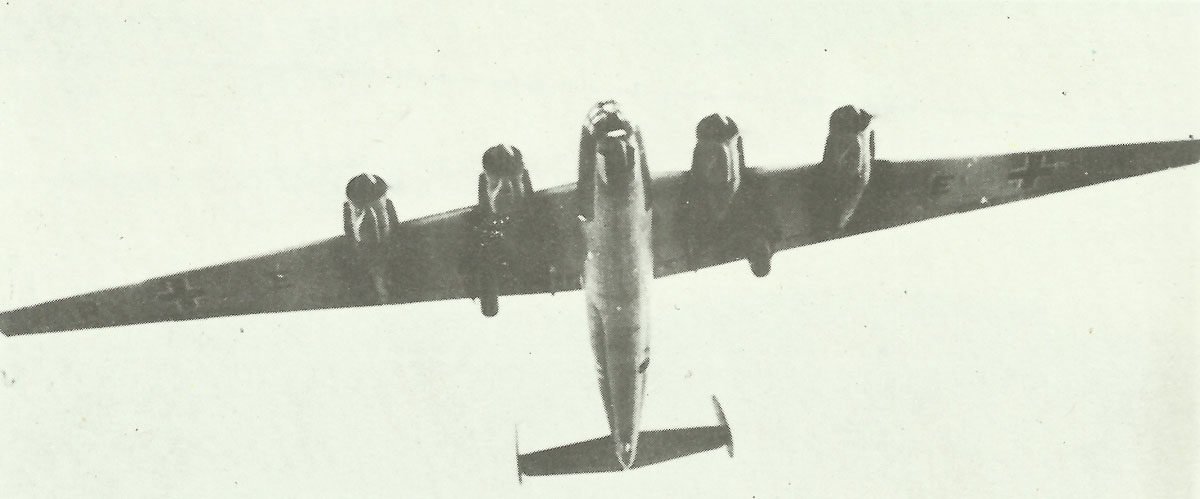 Messerschmitt Me 264
Type: Long-range bomber.
History
Unofficially called the 'America bomber', the Messerschmitt Me 264 was an unarmed long-range bomber with an exceptionally long range of 45 hours flying time, carrying 3,968lb (1,800 kg) of bombs on the route from Berlin to New York.
Work on three prototypes under Dr Konrad began in 1941 and the Me 264 V1 (RE+EN) flew for the first time on December 23, 1942. The trial aircraft was powered by four Jumo 211J-1 engines in standard engine housings of the Ju 88A-4 and had a fuel supply of 5,554 Imp gallons (25,250 liters) in the wings.
After the US entered the war in December 1941, the concept of the 'America bomber' was changed to demand an aircraft with six engines and a larger bomb load. For this reason, the V2 and V3 prototypes were further developed as the Me 264A reconnaissance aircraft, with enlarged wingspan, BMW 801 engines, flare lights, three cameras and an additional fuel tank in the bomb bay. Engines and important components of the airframe were armored and two 20mm MG151 and four 13mm MG131 were intended as defensive armaments.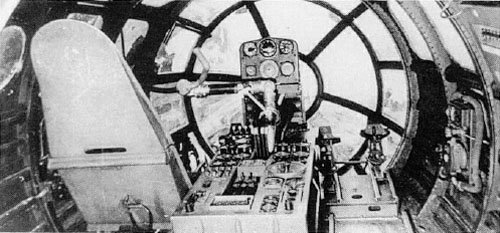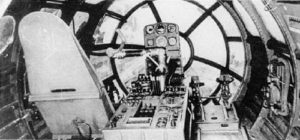 However, the prototype V2 was destroyed in an Allied air raid at the end of 1943, even before it could fly a single time. The V1 was assigned to Transport Squadron 5 after 49 test flights and was also destroyed in an air raid on April 16, 1944.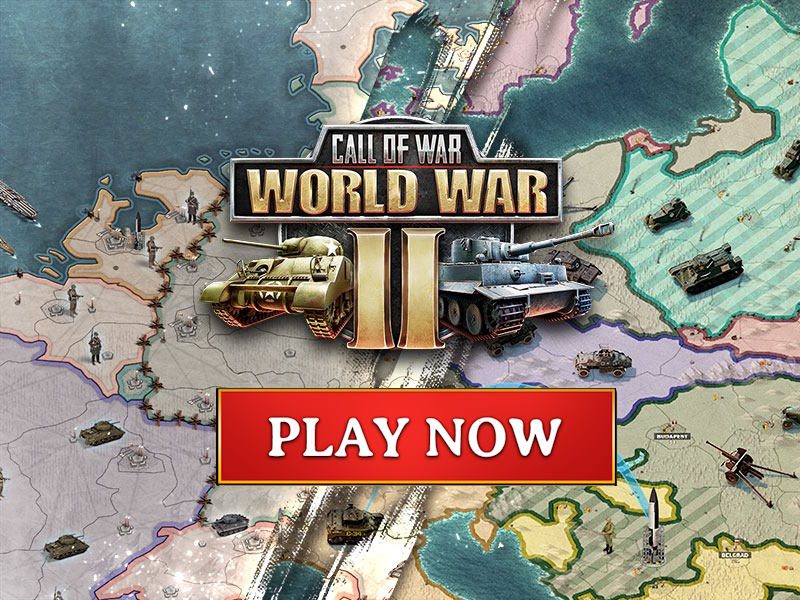 So only the V3 was left. With a wingspan of 141ft (43 metres), the aircraft should reach 350 mph (565 km/hr) at an altitude of 26,245ft (8,000 metres) and with a weight of 108,168lb (49,000 kg). The maximum range was 7,764 miles (12,500 km). As far as is known, however, the aircraft was never completed and the entire program of the six-engine Me 264 'America bomber' was discontinued at the end of 1944.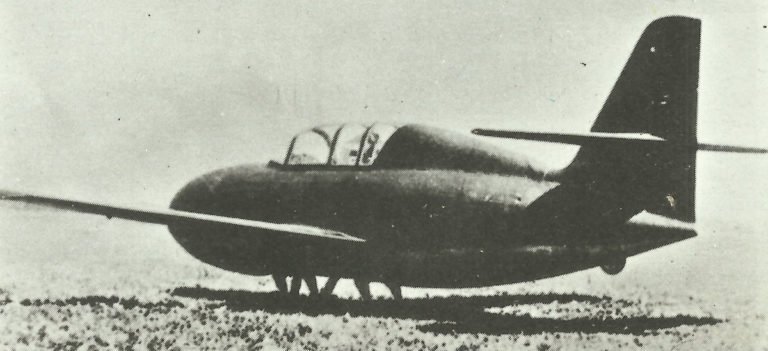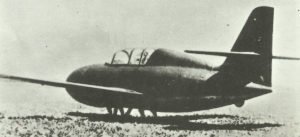 A number of other versions were originally planned, including one with turboprop or auxiliary turbojet engines and one with a Me 328 escort fighter. These small and inexpensive 'parasite' fighters Me 328 were developed for the He 177 and Me 264 and should be released by the carrier machine in case of danger to defend it or to fly with an attached bomb of 1,000 or 1,400 kg pinpoint attacks. The version A-3 should even be able to be refueled in the air by the mother aircraft.


---
Specifications Messerschmitt Me 264 V3
Specifications:

| Messerschmitt Me 264 V3 | Specification |
| --- | --- |
| Type | long-range bomber |
| Power plant | four 1,700 hp BMW 801D or G |
| Accommodation | 6 |
| Wing span | 141ft 0.9in (43.00 m) |
| Length overall | 69ft 11.8in (21.33 m) |
| Height overall | 14ft 0.5in (4.28 m) |
| Wing area | 1,374.55 sq ft (127,70 m²) |
| Weight empty | 46,627lb (21.150 kg) |
| Weight loaded | 100,398 lb (45.540 kg) |
| Max wing loading | 73.04 lb/sqft (356.61 kg/m²) |
| Max power loading | 14.76 lb/hp (6.69 kg/PS) |
| Maximum speed | 338 mph (545 km/h) at 20,015ft (6,100m) |
| Cruising speed | 217 mph (350 km/h) at 26,245 ft (8,000m) |
| Initial climb | 393 ft (120m) / min |
| Service ceiling | 26,245 ft (8,000 m) |
| Range | 9,320 miles (15,000 km) |
Armament:

| Messerschmitt Me 264 V3 | Specification |
| --- | --- |
| envisaged defence armament | 2 x 20mm MG151 (700 rpm, Muzzle velocity 3,131 ft/sec = 954 m/s) |
| envisaged defence armament | 4 x 13mm MG131 (930 rpm, Muzzle velocity 2,461 ft/sec = 750 m/s) |
| Bomb load | 3,974lb (1,800 kg) on distance Berlin-New York |
Service statistics:

| Messerschmitt Me 264 | figures |
| --- | --- |
| First flight (Prototype V1) | December 23, 1942 |
| Price per unit | ? |
| Total production figure | 2 or 3 prototypes |
| Accepted by Luftwaffe 1/39-12/44 | 1 (V1 as transport) |
---
References and literature
Combat Aircraft of World War II (Bill Gunston)
Technik und Einsatz der Kampfflugzeuge vom 1. Weltkrieg bis heute (Ian Parsons)
German Aircraft of World War 2 in Colour (Kenneth Munson)
Warplanes of the Luftwaffe (David Donald)
The Luftwaffe Album, Bomber and Fighter Aircraft of the German Air Force 1933-1945 (Joachim Dressel, Manfred Griehl)
Luftkrieg (Piekalkiewicz)
The Encyclopedia of Weapons of World War II (Chris Bishop)
---