German twin-engined utility aircraft Focke-Wulf Fw 58 Weihe (Kite).
History, development, service, specifications, pictures and 3D model.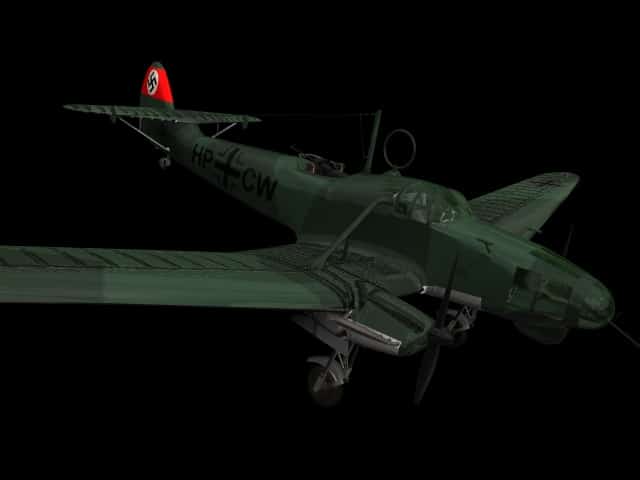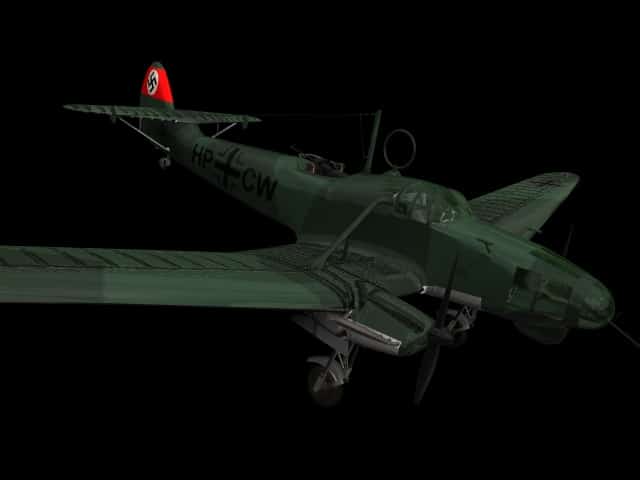 Focke-Wulf Fw 58 Weihe (Kite).
Type: German twin-engined utility aircraft.
History:
Kurt Tank's Fw 58, preferred to Arado's Ar 77 design, became the Luftwaffe's ap­proximate equivalent of Britain's Airspeed Oxford: an aircrew trainer, ambulance and general-purpose hack transport. Several hundred were built by four German fac­tories, and others were licence-built in Brazil and Hungary.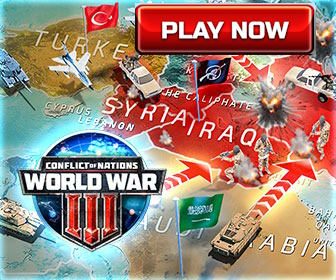 There were 13 prototypes, of which the V1 first flew in spring 1935; the V 2, V 4 and V 11 were, respectively, the basic development aircraft for Fw 58A, B and C production series.
Only a few Fw 58As were built, the Fw 58B being essentially an improved A with a glazed nose mounting for one 7.92 mm MG 15 machine­ gun. A second MG 15 was ring-mounted aft of the crew cabin, and the Fw 58B could also carry twelve 10 kg bombs, some being used in an anti-partisan role in Bulgaria in 1944.
The solid-nosed Fw 58C, the main wartime production variant, was a six-passenger transport with 260 hp Hirth HM 508D engines.
Users: Germany, Argentina, Austria (prewar), Brazil, Bulgaria, China, Czechoslovakia, Denmark, Hungary, Netherlands, Portugal, Romania, Sweden, Turkey.
---
Animated 3D Model Focke-Wulf Fw 58B Weihe
---
Specifications Focke-Wulf Fw 58B Weihe
Specifications:

| Fw 58B | Specification |
| --- | --- |
| Type | Utility aircraft |
| Power plant | 2 x 240 hp As10C-3 |
| Accommodation | 4 |
| Wing span | 21.00 m (68 ft 10.8 in ) |
| Length overall | 14.00 m (45 ft 11.2 in ) |
| Height overall | 4.20 m (13 ft 9.4 in ) |
| Wing area | 47.00 m² (505.90 sq ft) |
| Weight empty | 1.870 kg (4,123 lb) |
| Weight loaded | 2.900 kg (16,809 lb) |
| Max wing loading | 61.70 kg/m² (12.64 lb/sq ft) |
| Max power loading | 6.04 kg/hp (13.32 lb/hp) |
| Max level speed | 255 km/h (158 mph) |
| Cruising speed | 238 km/h (148 mph) |
| Initial climb | 330 m/min (1,083 ft/min) |
| Service ceiling | 5,400 m (17,715 ft) |
| Range | 600 km (373 miles) |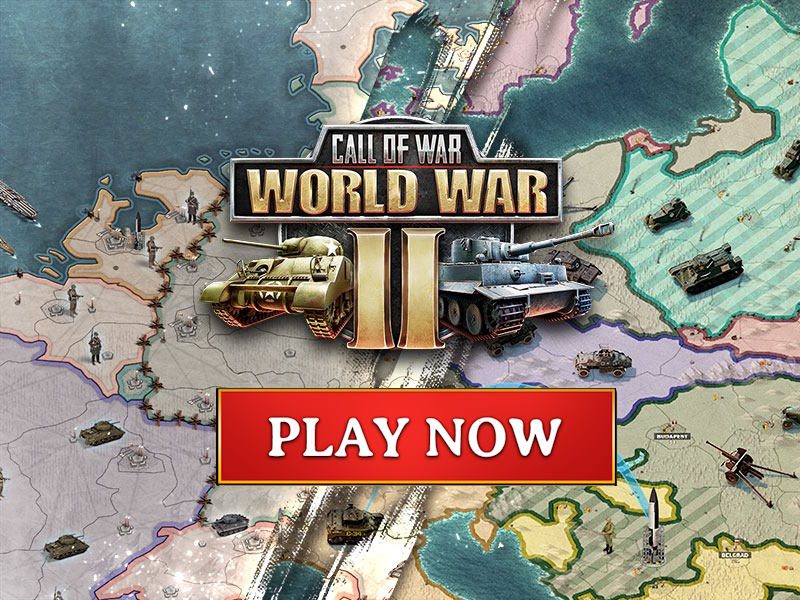 Armament:

| Fw 58B | Specification |
| --- | --- |
| in glazed nose | 1 x 7.92mm MG 15 |
| in aft cabine | 1 x 7.92mm MG 15 |
| Machine-guns total | 2 |
| Bomb load | 12 x 10 kg bombs (120 kg total) |
Service statistics:

| Fw 58 Weihe | figures |
| --- | --- |
| First flight | spring or summer of 1935 (V 1) |
| Production delivery | ? |
| Service delivery | ? |
| Final delivery | ? (c. 1944) |
| Unit costs | ? |
| Total production figure (all) | 1,668 for Germany and 319 for export (total 1,987). Additional licensed construction in Brazil and Hungary. |
---
References and literature
German Aircraft of World War 2 in Colour (Kenneth Munson)
Warplanes of the Luftwaffe (David Donald)
---