British Supermarine Spitfire Mk IX fighter plane of WW2 (build 1942-44).
History, development, service, specifications, pictures and 3D model.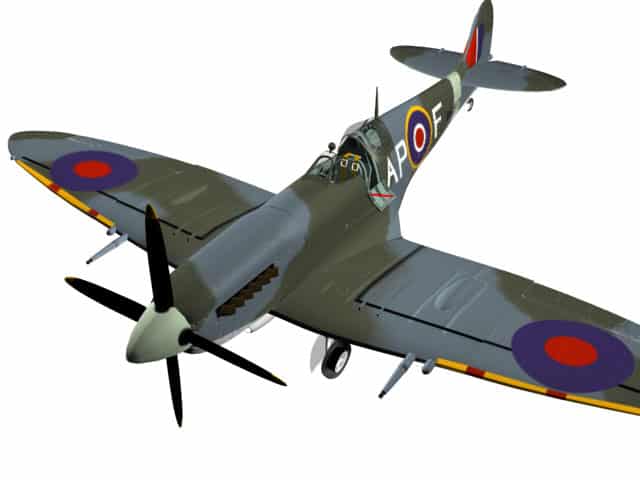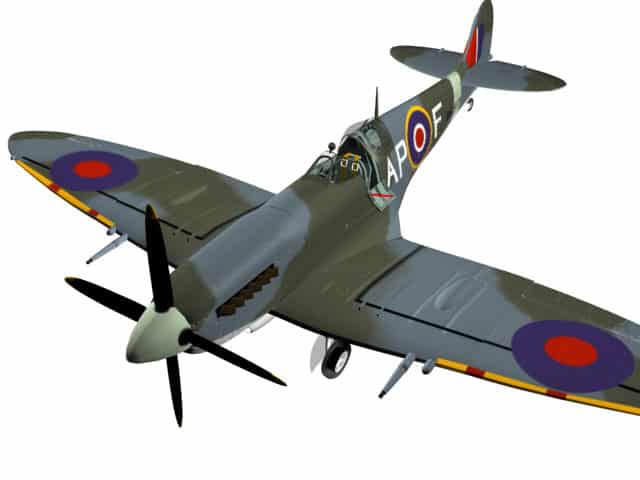 Supermarine Spitfire Mk IX
Type: British fighter plane.
History: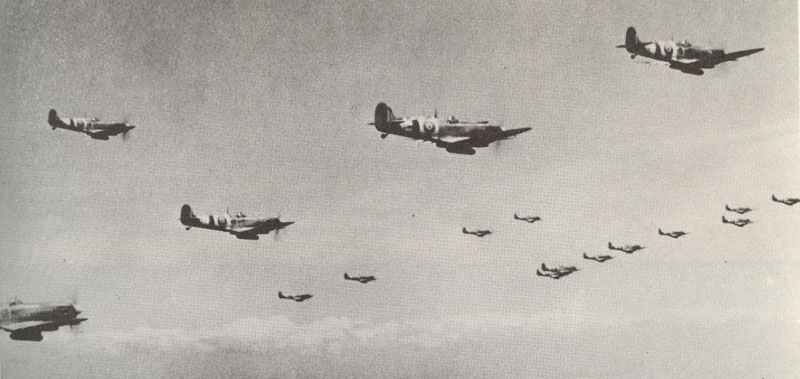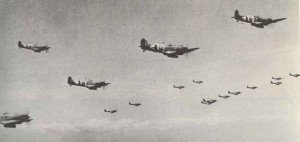 The year 1942 saw the tide of battle begin to turn in favor of the Allies, and a contributing factor was the increased adaptability of the Spitfire.
The high-altitude Spitfire VI entered service in April 1942 with 616 squadron, but it was never to be really successful, as the weight of its cockpit-pressurization equipment reduced its effective ceiling. However, the Mk VII overcame this problem with the new supercharged Merlin 60/70 series engine, and a few went into service in the autumn of this year. This version was followed by the Supermarine Spitfire VIII (essentially a Mk VII without pressurization) which first flew towards the end of the year. Incorporating many refinements, it had the best handling characteristics of all the Spitfires and also the highest speed, at altitude, of all the Merlin-engined fighter variants.
However, early in the year it was obvious that the threat of the German Focke-Wulf Fw 190 for the Spitfire V could not wait for the Mk VIII. Therefore, the Spitfire IX was hurriedly introduced as 'stop-gap', using the Mk VC airframe with initially, the Merlin 61 and 63 engines. Going into service with 64 squadron in July 1942 it averted the crisis in Fighter Command, but its introduction was rather slow until larger numbers became available in 1943.
In the Mediterranean, 81 RAF squadron obtained the first, much-needed, Spitfire IX's at the end of January 1943. With the German and Italian defeat in North Africa, the Allies landed on Sicily in July and the Mk VIII began to arrive to supplement the increasing numbers of Spitfire IX. The invasion of Italy followed, some units initially using a combination of Mk VC, VIII, and IX.
For operations in 1943 from Great Britain, preparatory to the invasion, the Spitfire VB has supplemented the Mk IX, but by D-Day nearly all the first-line Spitfire squadrons had the Mk IX. Many were fighter-bomber versions, carrying one 500 lb (ca. 227 kg) and two 250 lb (ca. 113 kg) bombs.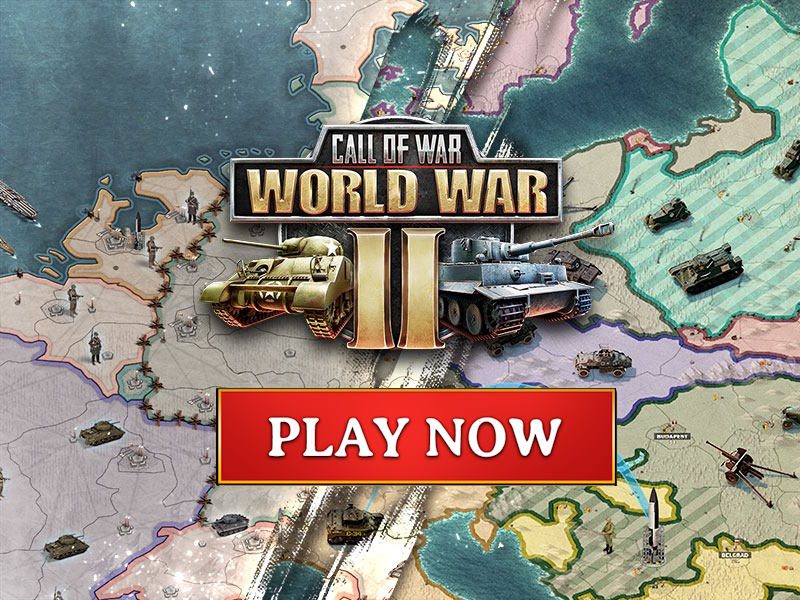 Introduction of the Mk IXE (with 0.5in guns) and the installation of gyro gun sights increased the effectiveness of the aircraft in 1944.
As the Spitfire XVI began to appear on the production lines in September 1944, most Mk IX's that followed went to foreign Air Forces, particularly to Russia – 1,188 being shipped in the short period remaining up to the end of WW2.
As the war ended the Spitfire IX was phased out of RAF service and became available for the many foreign air forces requiring new equipment, so as the Belgian, French, Israeli and Egyptian Air Forces.
---
Pictures of Spitfire Mk IX
---
Animated 3D model of Spitfire Mk IX
---
Specifications for Supermarine Spitfire Mk IX
Specifications:

| Supermarine Spitfire Mk IX | Specifications |
| --- | --- |
| Type | single-seat fighter, fighter-bomber |
| Power plant | one 1,660 hp Merlin 61 engine (IX E from 1944: Rolls-Royce Merlin 66 with 1,720 hp) |
| Accommodation | 1 |
| Wing span | 36 ft 10 in |
| Length overall | 31 ft 3.5 in |
| Height overall | 11 ft 5.5 in |
| Wing area | 242.0 sqft |
| Weight empty | 5,610 lb |
| Maximum overload | 9,500 lb |
| Maximum speed | 408 mph at 25,000 ft, 312 mph at sea level |
| Cruise speed | 250 - 330 mph |
| Initial climb | 4,100 ft/min (IXE: 3,950) |
| Time to 20,000 ft | 6.4 mins |
| Best combat altitude | 15,000 - 25,000 ft |
| Range | 434 miles |
Armament:

| Supermarine Spitfire Mk IX | Specifications |
| --- | --- |
| in wings | 2 x 20 mm cannon and 4 x 0.303-in machine-gun |
| IXE in wings | 2 x 20 mm Hispano Mk II cannon (120 rpm) and 2 x 0.5 in Browning MG (250 rpm) |
| External load | all with centreline rack for 500 lb bomb or tank and two 250 lb bombs under wings (total 1,000 lb) |
Service statistics:

| Supermarine Spitfire Mk IX | figures |
| --- | --- |
| Production delivery | July 1942 |
| Final delivery | 1945 |
| Total production figure | 5,665 - of these from October 1944 1,188 to Russia (all variants: 20,351) |